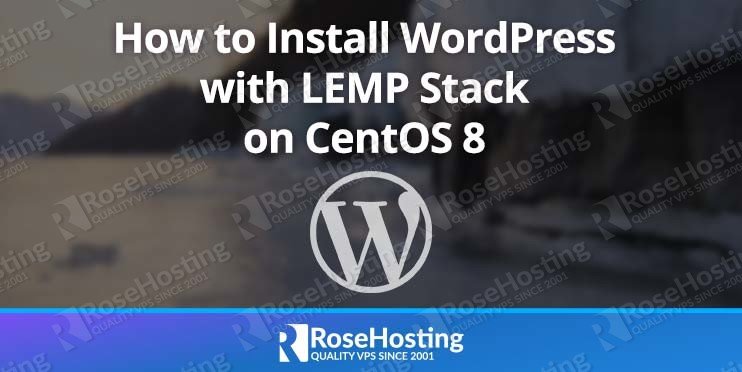 In this tutorial, we will be installing WordPress using the LEMP stack (Linux, Nginx, MySQL, and PHP) on a CentOS 8 VPS.

WordPress is a free and open-source CMS based on the PHP programming language, with MySQL being used for the backend where the data is stored. Used by millions of people, it is the world's most popular content management system (or CMS for short). You can extend the functionality of WordPress site with the help of its free and premium plugins and themes.
With thousands of plugins available, you can morph your website to be anything you need it to – blogs, online stores, almost anything! WordPress is also the most user-friendly CMS compared to other content management systems, with many years of experience leading to tweaks that make tasks take just a few clicks.. The installation is pretty easy, too – all you need is to closely follow the steps in this tutorial. Let's get started.
Read moreHow to Install WordPress with LEMP Stack on CentOS 8