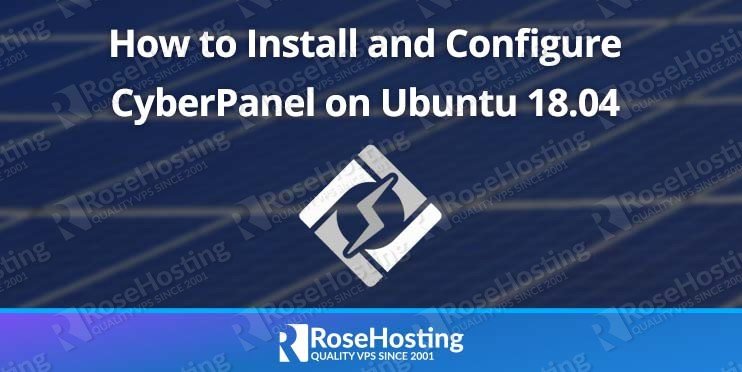 In this tutorial, we are going to provide you with step-by-step instructions on how to install as well as configure the CyberPanel control panel on an Ubuntu 18.04 VPS.

CyberPanel is an open-source web hosting control panel that uses OpenLiteSpeed as a web server. CyberPanel is a next-generation web hosting platform specially designed for speed, security, and stability. CyberPanel is completely free and supports an unlimited number of domains/subdomains. CyberPanel comes with a wide range of features, including:
Built-in support for mod_security,
One click SSL,
Email limits,
Rainloop Webmail, LSCache,
Auto Installer,
Git and many more.
Let's begin with the installation.
Read moreHow to Install and Configure CyberPanel on Ubuntu 18.04