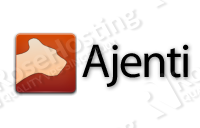 Are you looking for a great alternative to Webmin, Kloxo and VestaCP? Well, search no more, because Ajenti is a excellent, lightweight and powerfull web-based server administration panel. It is a very intuitive, multilingual free control panel which manages almost every aspect of your server.
Ajenti provides fast and responsive web interface for managing your server, whether you have a Linux VPS (Virtual Private Server) or a Dedicated server. It is built with many pre-made plugins for configuring and monitoring server software and services. To mention few: Apache, Cron, File System, Firewall, MySQL, FTP and many other tools like File Manager, Code Editor for developers and Terminal access.
You will barely need to login to a command line interface either using Putty or Terminal if you have this control panel installed on your server.