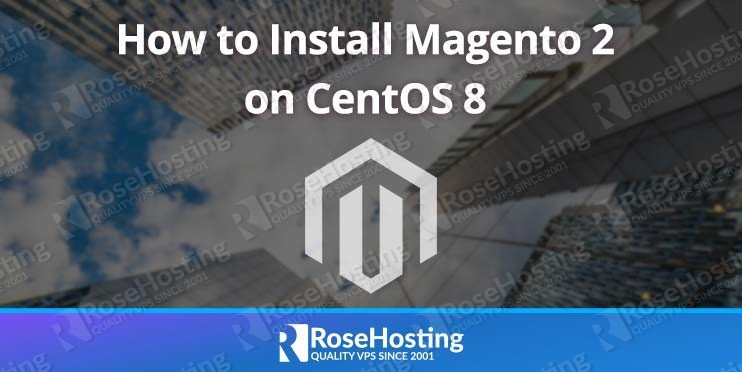 In this tutorial, we will show you how to install Magento 2 with Apache on a CentOS 8 VPS.

Magento is a free, open-source and cloud-based e-commerce platform written in PHP. Magento offers a community and a commercial version of its platform – the community version is free and is designed primarily for individuals and/or small businesses. On the other hand, the enterprise version is mainly aimed at medium to large businesses and more of an enterprise environment.
Magento is very user-friendly and is fully customizable, allowing you to create and customize online stores in mere minutes. On top of the excellent customization, Magento offers powerful marketing, search engine optimization, and catalog-management tools. It allows you to run several stores at the same time and manage them using one panel. This is essentially the full package for e-commerce, providing everything you need to get started.
Let's begin with the installation.