Using an SSL certificate is a very important security factor if you use or collect sensitive information such as passwords, credit card numbers, email accounts, etc… If you have an SSL certificate installed all this information will be encrypted and the connection between the web browser and your web server will be secure and encrypted.
In this tutorial we will show you how to create a certificate signing request (CSR) and install an SSL certificate on a Linux VPS with the DirectAdmin control panel
Log in to your DirectAdmin control panel, go to 'User Level' and select the domain name you want to install the SSL certificate for. Then, click 'SSL certificates' under Advanced Features.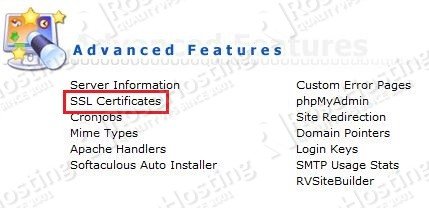 If SSL is disabled for the selected domain as shown in the picture below, you need to enable it by clicking 'here'

In order to buy an SSL certificate you need to have a certificate signing request (CSR) for the specific domain. So, check the second radio button, select 'Create A Certificate Request' and fill the form with all necessary information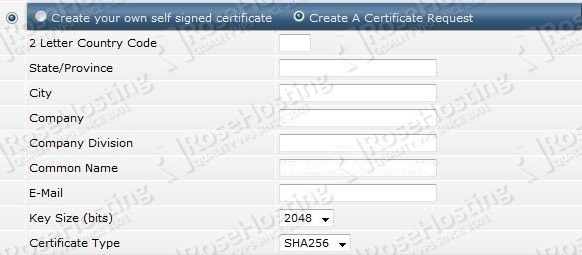 After you enter all the information, click the 'save' button and the CSR along with a private key will be generated. Don't forget to copy both the CSR and the private key and save them on your local computer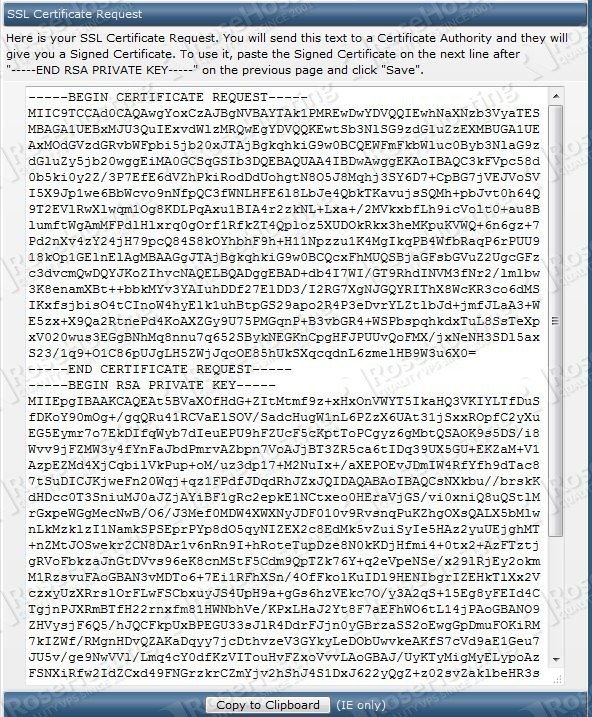 You can also manually create a certificate signing request and private key. Log in to your server as user 'root' and execute the following commands
/usr/bin/openssl genrsa 2048 > private.key
/usr/bin/openssl req -new -key private.key
You will be prompted to enter information such as country code, state, city, domain name, etc..
Once the certificate signing request is created you can proceed and buy an SSL certificate for your domain name. After the SSL certificate is issued, you can continue with the installation in DirectAdmin.
Open the 'SSL Certificates' menu again and check the third radio button 'Paste a pre-generated certificate and key'. Now, copy the private key and the SSL certificate you bought and paste them both in the text box. Begin with the private key followed by the SSL certificate and click save.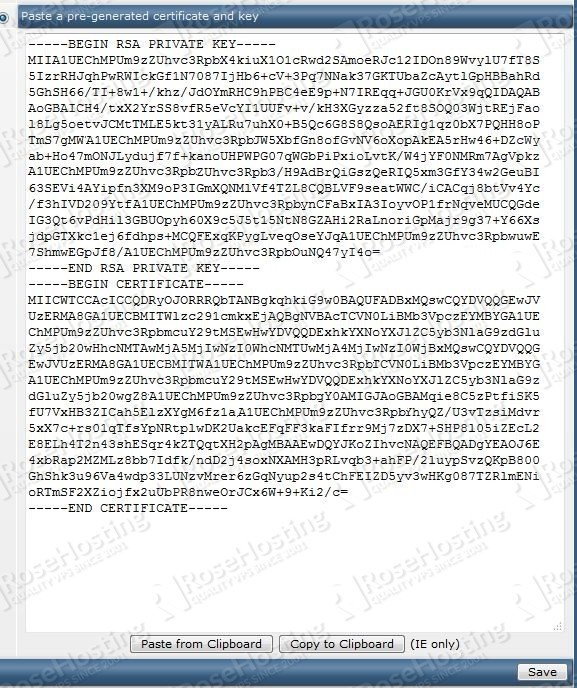 Most of the certificate authorities have trusted root certificates, so we will need to install that certificate too.
Go to the 'SSL Certificates' menu again, click 'Click Here to paste a CA Root Certificate', check the 'Use a CA cert' check box, paste the root certificate in the text box and click save.

That's all. If you followed the steps above, an SSL certificate should be successfully installed for your domain name.
Of course you don't have to do any of this if you use one of our Linux VPS Hosting services, in which case you can simply ask our expert Linux admins to install an SSL certificate for you. They are available 24×7 and will take care of your request immediately.
PS. If you liked this post please share it with your friends on the social networks using the buttons on the left or simply leave a reply below. Thanks.