You can rely on RoseHosting and our impeccable expert support team to grow your business.

Celebrating our 20th anniversary this year, we are offering $300 cloud credit for a duration of 6 months or continuous permanent free cloud service to the best and most innovative open-source software projects that are in need of high-quality fully-managed cloud hosting services.
---
Development Technologies Supported by our Managed Cloud Platform


---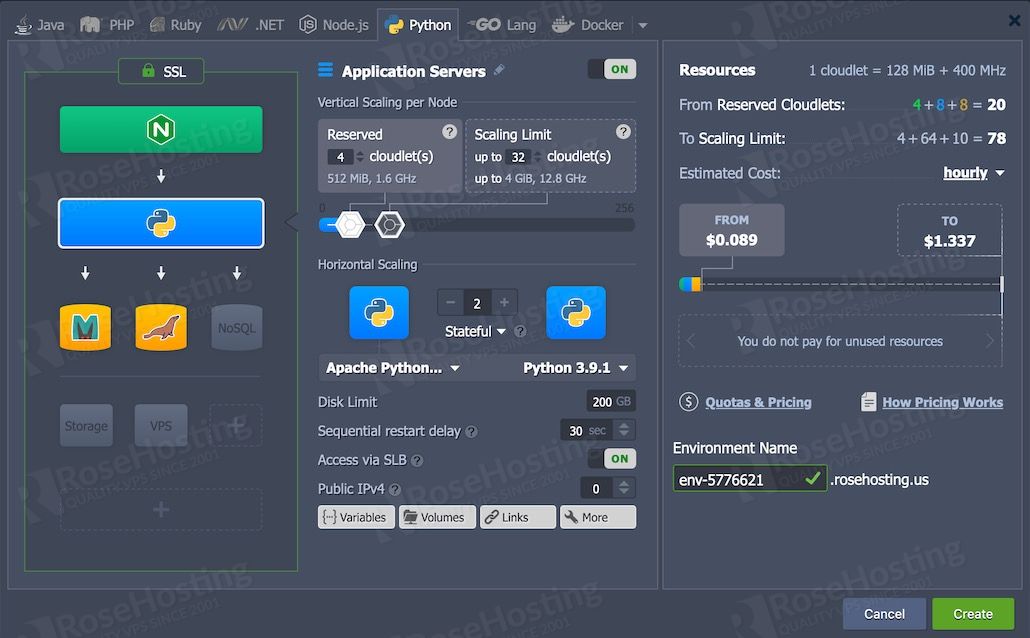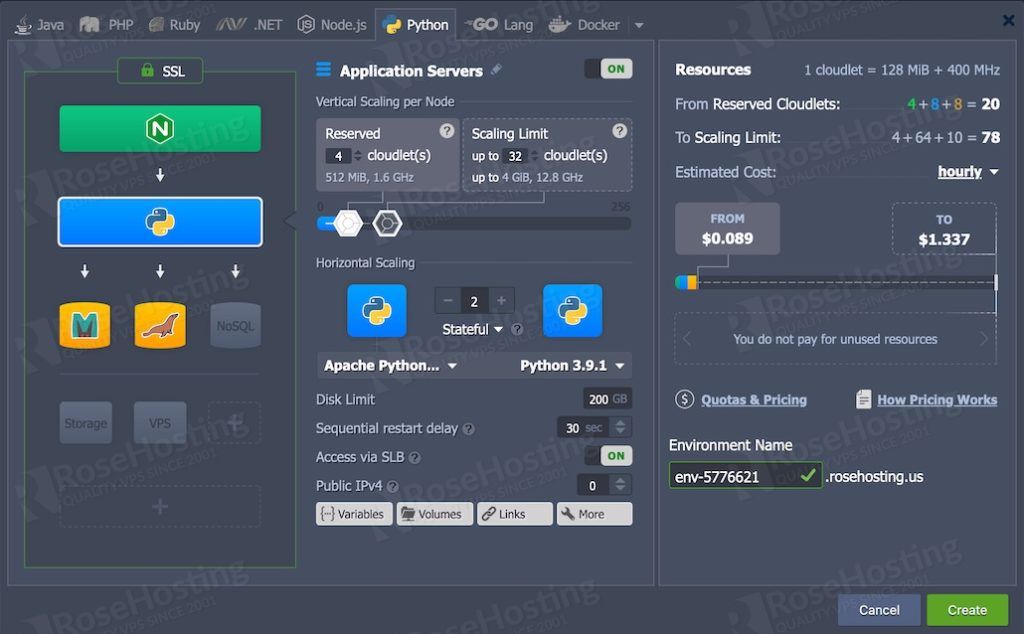 Open Source Sponsorship Program
We will contact back only the most interesting and innovative projects and depending on the project quality and innovations we will offer you a limited credit for cloud hosting or a continuous permanent free cloud hosting service. Everyone can apply, but only the best ones will be approved.
The purpose of this sponsorship program is to support innovative open source project growth.
In order to apply, send us your project details and your cloud hosting requirements using the form below.
---
Sponsorship Program Goals
RoseHosting supports and contributes to open source project communities by offering a sponsorship program. Our cloud platform can free up developer's time and mind, it can ensure high availability and performance and also optimize resource consumption. It is designed to speed up development and reduce costs. You can learn more about the features of our cloud platform at https://www.rosehosting.com/managed-cloud-hosting/

Please fill out the form below to apply for our Open Source Sponsorship Program:
---
IMPORTANT Notes:
In order to avoid fraud and abuse, all projects chosen for sponsorship will be charged a $1 participation fee, after which they will receive credits to their accounts to be used as needed. Chosen projects need to be open-source and on GitHub. The project's website and GitHub page will be required to link back to our website. After the applicant's project has been approved, there will be a one week deadline for the applicant to sign up and start using the service and hosting their project/website on our cloud platform. If the project does not start using the services within a week after receiving the notification, the sponsorship will be revoked. You may only use this free service to host your open-source project and/or it's development. Any other non-related use is strictly prohibited and will result in immediate cancellation of your sponsorship.
---
Do you have any questions?
You may contact us at marketing(@)rosehosting(.)com with any questions you have at any time. We'd be glad to answer them asap.