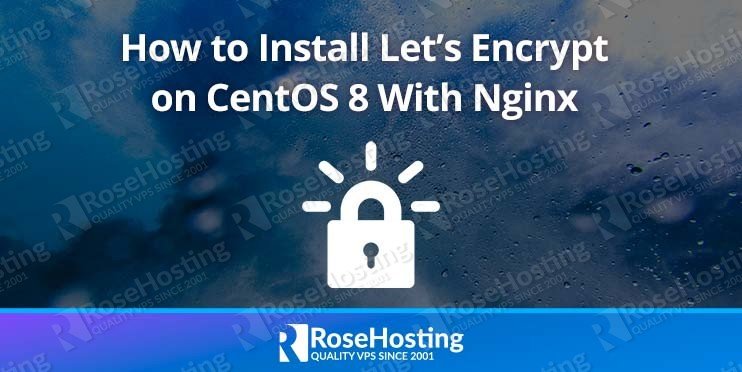 In this tutorial, we will explain how to install a free Let's Encrypt SSL certificate on a CentOS 8 VPS with Nginx as a web server.

Let's Encrypt is a free, open-source and non-profit certificate authority that provides free SSL certificates for websites to enable TLS encryption. It was developed by the Internet Security Research Group (ISRG) and trusted by all major browsers. It is used to automate the process of certificate creation, validation, signing, implementation, and renewal of certificates for secure websites.
The main aim of Let's Encrypt is to promote the use of SSL across the web and make encrypted connections throughout the Internet, keeping everyone safer in the process. The certificate is valid for only 90 days, so you will need to renew it manually or or set up the auto renewal system, which should be enabled by default.
Currently, Let's encrypt supports automated certification issuance for Apache, Nginx, Plex, and HAproxy, which should cover almost everyone's use case. Let's start with our install guide.
Read moreHow to Install Let's Encrypt on CentOS 8 With Nginx