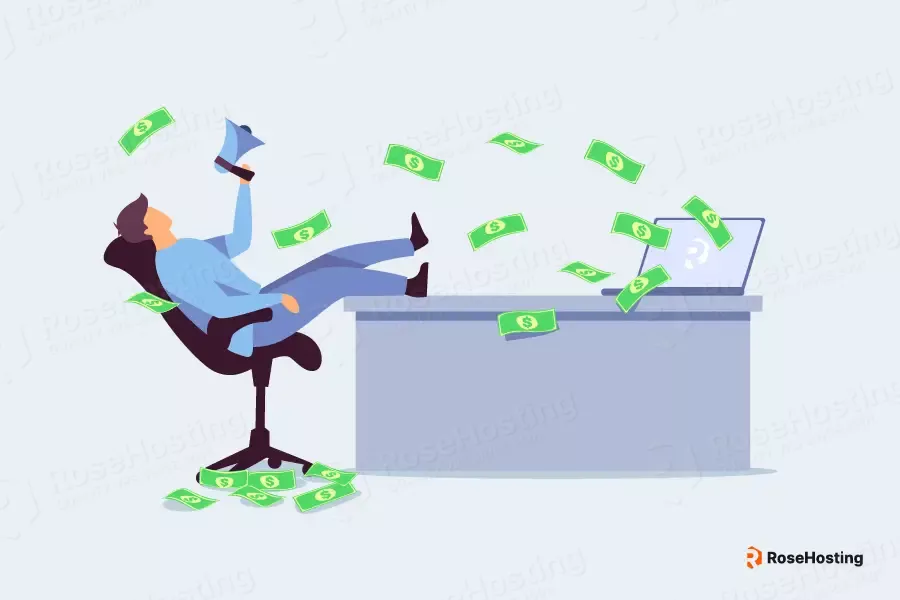 Wondering how to make money through affiliate marketing?
Mark Twain said: "The secret of getting ahead is getting started."
Whether you are an entrepreneur or a business owner — you feel as if learning new marketing tactics to drive more sales is a journey that never ends.
You don't even know where to start, and getting enough marketing expertise to grow your customer base seems impossible!
Still, there is a good chance to increase sales if you focus on affiliate marketing. Since more than 80% of brands have an affiliate program, this marketing strategy remains a top choice for both marketers and businesses. However, you must pay attention to unreliable affiliates because the consequences are serious; you lose money and your brand reputation.
Last but not least, affiliate marketing requires hard work and time, but in the end – the effort pays off. In this guide, we'll discuss the pros and cons of affiliate marketing and the best affiliate marketing tips that every marketer should take advantage of.
Let's get started!
What Is Affiliate Marketing?
Affiliate marketing is beyond traditional advertising.
It's an effective market model that allows someone to purchase something through an affiliate link in return for a commission for each sale. Basically, you can promote your product on other platforms and get more sales, while affiliates (people who promote your product) earn only a fixed amount or percentage of the sale.
Those links that bring money to both sides are actually called "affiliate links" or "sponsored posts". These customized links or referral codes serve to track affiliate marketing sales and generate passive income.
There is no doubt that affiliate marketing is still profitable and will continue to be so for a considerable time; particularly with web hosting affiliate programs, you can earn money quickly.
So, it is evident that this marketing strategy makes a big difference in business outcomes, but we won't lie to you and say that making money with affiliate programs is easy.
Let's see how affiliate marketing works and if it is actually a guarantee to make you feel successful in your business!
How Does Affiliate Marketing Work?
Affiliate marketing works in a way that the vendor gives you an affiliate link with an ID reserved only for you to earn a commission. Those links are helpful because they track when someone makes a purchase. That means you'll earn a small commission! You can also promote affiliate links on your website, newsletters, and social media.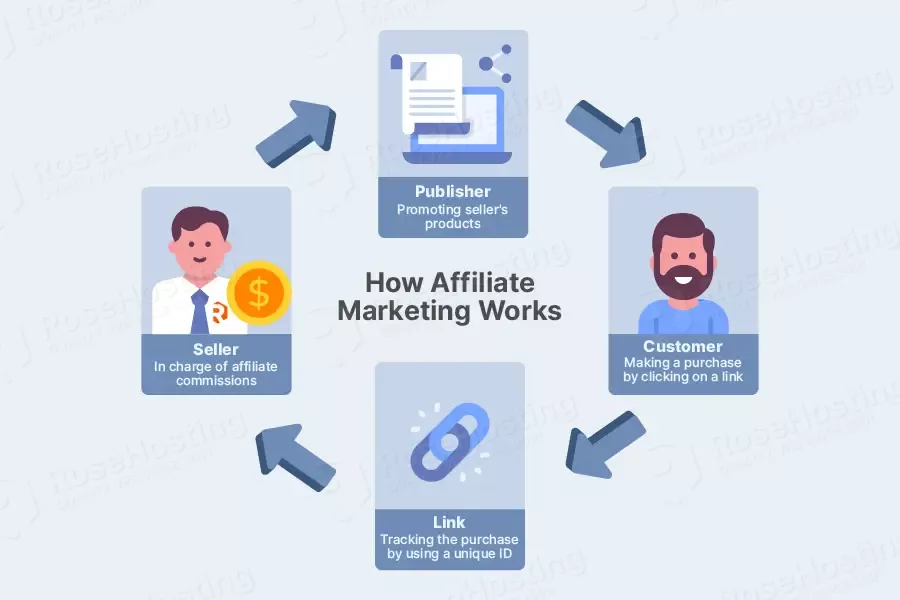 You get a payment when you reach the minimum payment level. Payment methods vary but usually include PayPal, checks and bank transfers.
However, finding an affiliate program or network that can bring you value might take time. In order to be successful at affiliate marketing, look at the program overview carefully, including payment methods and commissions they offer.
So, How to Join an Affiliate Program?
If the affiliate program suits your needs, reach out to the person in charge, or simply sign up and wait for confirmation. Once you've finally made a deal, start creating content and add the custom links the program provides.
How to Use Affiliate Links?
You'll receive a special URL with a unique ID tag when you join an affiliate program or network.
Make sure to use this URL exactly as it's written to be credited properly for the recommendation and make money as an affiliate. Your unique ID tag in the URL will be stored in the customer's browser when they buy the product so that the seller will know your link was used.
What Does an Affiliate Link Look Like?
Affiliate URLs are composed of numbers, letters and characters. To make it clearer, they contain the domain, detailed product, the product ID/ASIN number and your store tracking ID.
Here's an example of our affiliate link: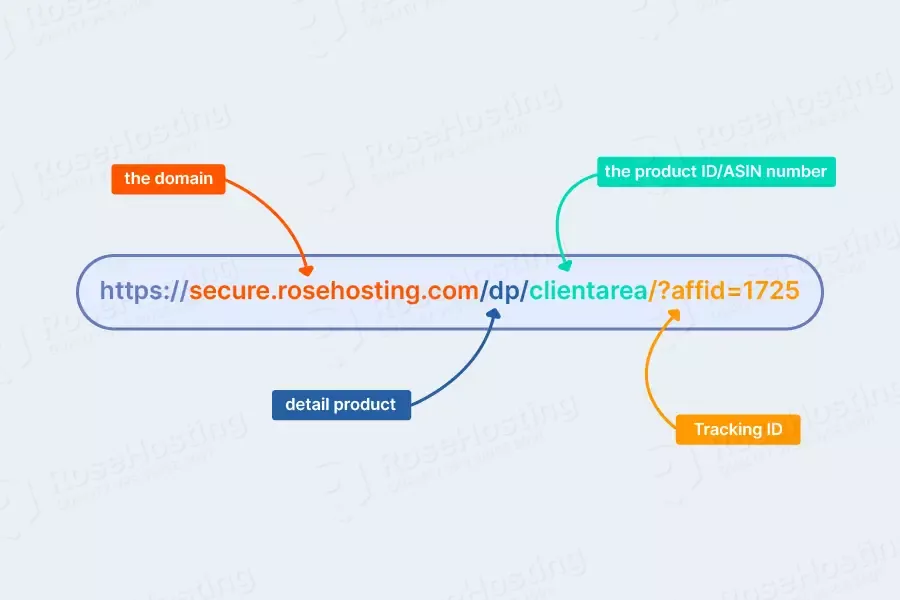 Types of Affiliate Programs
Since affiliate marketers get paid a commission, and these can range from less than 1% to 30% or even more, there are a few affiliate programs that needs to be considered before making a deal.
Let's take a look at the general types of affiliate programs.
Unattached Affiliate Marketing
This is an interesting advertising model with no connection between the customer and the affiliate. This means you can only hope that people will click on the affiliate link and generate income.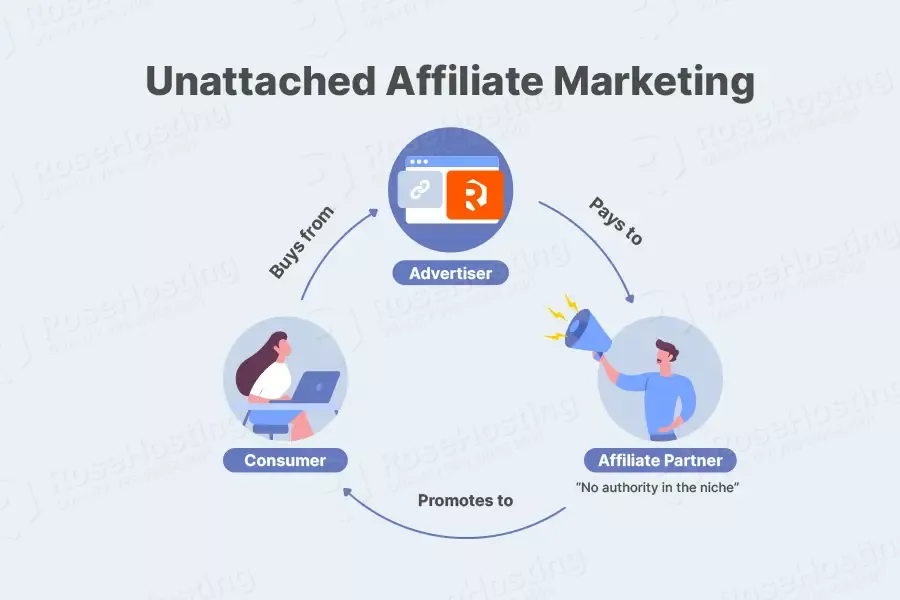 Related Affiliate Marketing
Related affiliate marketing refers to promoting products and services affiliates don't actually use but are related to their niche. This comes with the risk that affiliates can lose the audience's trust since they promote products they have never used.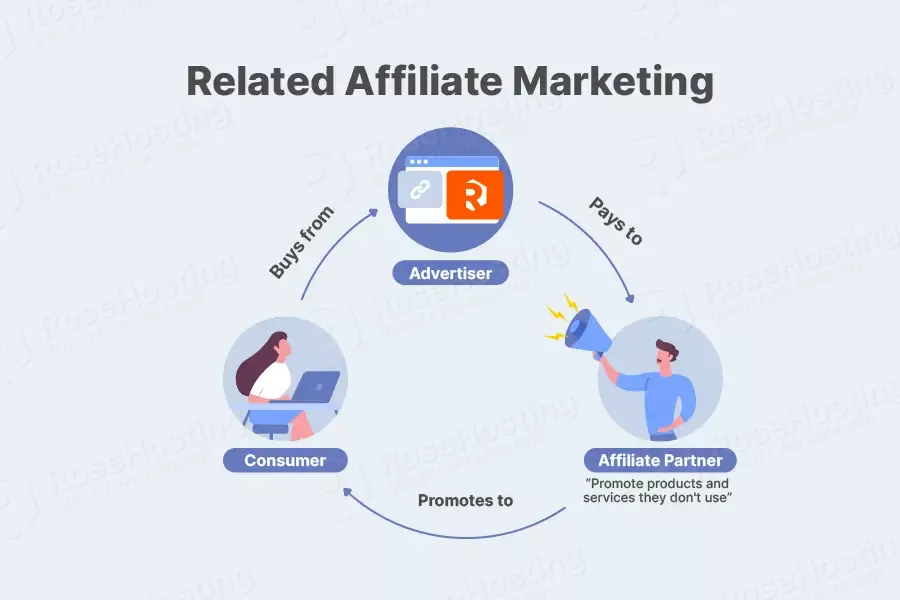 Involved Affiliate marketing
Involved affiliate marketing is the most secure way to promote your services. It means that the affiliate marketer promotes only products and services they use. This type of affiliate marketing establishes long-term customer loyalty.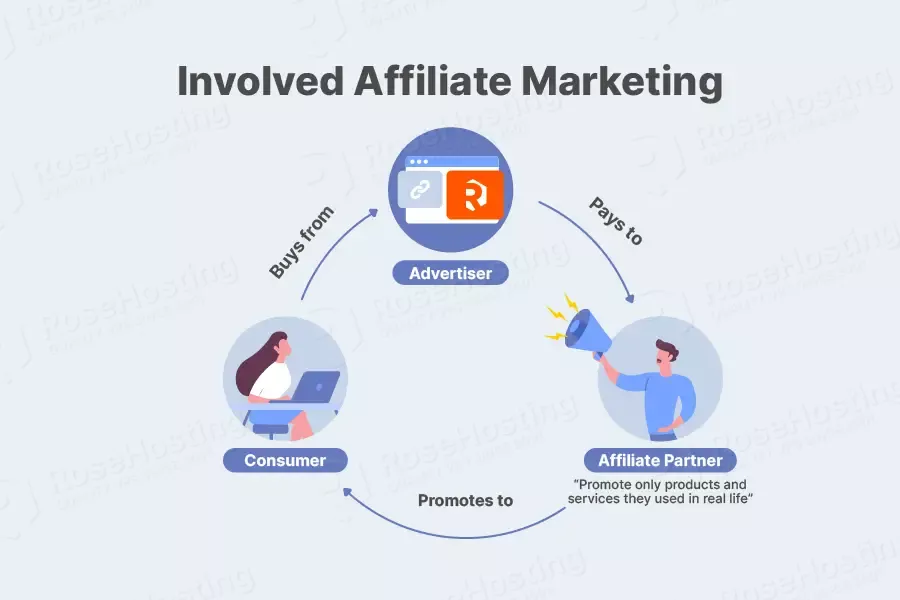 Tips on Affiliate Marketing to Boost Your Passive Income
There are many valuable tips on how to boost your income from affiliate marketing to hit your point and increase sales. First things first – learn how to communicate.
Writing is a skill, as well as connecting with the right audience. If you combine them both with your expert skills, you will grow your customer base for sure.
Smart, right? You can implement more tips as well, so here they are:
Add Value to Your Readers
First, you must figure out what makes your content different. Define your unique selling point for readers and help them start a purchase journey.
Poor content structures are directly scrolled through. On the other hand, spacing your words out and creating trustful content helps you maintain a long-term relationship with your prospects and generate more sales.
Here are some tips on how to write valuable content and avoid "chunky" posts:
Make sure you've tested the product and explain your real experience and what would be helpful for your readers
Create genuine content; be honest and ethical by including specific examples and illustrating main points
Never give up on more research and go in-depth and provide useful information to your readers
Use readability principles such as hierarchy, white space, bold options and consistency to format your text so that it appeals to your readers
Scale the high quality of your content by using graphics, videos, infographics, etc.
Ask thought-provoking questions to help raise blog post engagement
Essentially, you could write the most valuable post, but if the format is clumsy, your readers will be distracted by huge walls of text and poor user experience. So, make sure to use bullet points and adequate white space to make your content skimmable.
It's also essential to add outbound links to a place of a product or a brand where people can find them. Call to action also plays an essential role in successful conversions.
In order to craft your content effectively, you must also implement specific keywords so that people can find the products you promote easily.
Scale Your Affiliate Earnings by Promoting Your Products in Email Newsletters
Sending promotional emails through email lists is one of the best ways to let your readers know about the product or services. For affiliate marketers, this can help build relationships with the audience and ensure higher engagement rates.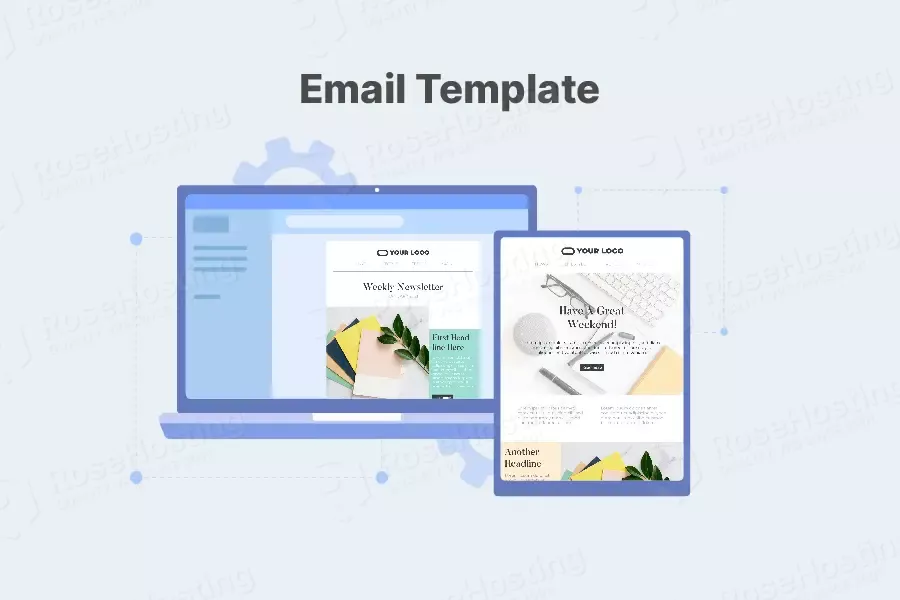 To enhance your email messages, you can make a google sheet for tracking all content ideas and helpful posts related to the niche you are promoting.  It's better to focus on innovating and showing your personal identity rather than just copying all the way. That way, you have an effective template in place and ideas that sell.
Also, don't forget that great hooks will make people read through the whole content. So, by promoting your products in email newsletters, you can successfully turn a lead into a paying customer.
Create Helpful Guides
Create helpful guides and valuable content to help people understand what exactly you are promoting. For example, many people do it the wrong way by promoting random products, forgetting about a serve-first approach.
So, you have to focus on creating guides, tutorials, or other content to help people to make it clear what your business offers. This is the safest way to build trust and generate income.
Now that you know some essential tips on affiliate marketing, it's time to learn how to keep track of results by evaluating the right KPIs for affiliate marketing metrics.
Take Advantage of Top Affiliate Marketing KPIs
KPIs can help you determine affiliate performance. That way, you can see if you succeeded in achieving the business's sales targets or not.
With an intuitive dashboard, affiliates can "track traffic, check statistics and payments, customize reports, etc." and better understand how successfully they drive conversions.
Here are some key metrics you need to track to reach your sales goals:
1. Conversion Rate
A conversion rate measures how many visitors have successfully converted into customers. It can be calculated like this:
The total number of conversions must be divided by the total number of visitors so that you can get a conversion rate. For instance, suppose you published a social media ad that was seen by 20000 people and received about 500 clicks.
In that case, the overall conversion rate is:
500/10000 = 0.05 or 5% conversion rate.
Conversion rate is helpful in terms of identifying customers and boosting the success of affiliate marketing campaigns.
2. Keep an Eye on the Top Affiliate Performers
This simply means that you must keep track of the sales per affiliate.
Affiliate marketers measure the number of their sales by this metric. Simply put, it helps affiliate experts to determine how many customers an affiliate brings to your company.
Sales per affiliate is an important metric as every new customer makes your affiliate marketing strategy more effective by boosting sales. By keeping track of this metric, you can identify the highest number of conversions and the affiliates responsible for that.
You can also develop a rewards program to boost affiliate performance. For instance, you can reward affiliates who make the most of a sale with extra commissions or bonuses.
3. Calculate the Number of Affiliates Who Generate Sales
Tracking the number of the most active affiliate members is crucial for the affiliate program's success.
By dividing the number of affiliates who generate sales by the total number of affiliates, you can have the result of the active affiliate rate.
For example, imagine you have 5000 affiliates in total, but only 55 are active. Then the percentage will be:
55/5000 = 0.011 = 1.1%
It gives you a comprehensive idea of the affiliates ensuring your business's success.
Drive Your Traffic to the Landing Pages
An affiliate landing page refers to a page on your website where you want to send a lot of traffic. The goal is to drive your visitor to click and convert on an affiliate offer. Your affiliate landing page can look like an optimized blog post ( product review or a dedicated landing page) created for a specific campaign.
Utilize Promo Codes and Bonuses
Another popular way to increase your passive income is to use affiliate coupon marketing.
Affiliate software assigns referrals to affiliates who complete purchases using affiliate coupon codes. The advantage of this sale tactic is that you can create unique discount codes for your affiliates and reach more prospects, and believe us – consumers love using desirable coupons!
Discounts create a sense of customer happiness by generating excitement and accomplishment because they save money. So, this is a great method to sell affiliate products.
Have a Comprehensive Affiliate Agreement
Since an affiliate marketing agreement is a legal contract between a party (affiliate) and another company, it is critical to be defined properly. It should protect both parties against any lawsuits, affiliate fraud, and unethical third-party marketing.
To protect yourself legally, your affiliate agreement should be comprehensive enough to cover disclaimer, intellectual property rights and privacy policy at first. It must also specify government regulations and ensure Federal Trade Commission (FTC) compliance.
Here is exactly what you need to pay attention to:
Ensure that your company has a copyright clause in the contract so that it isn't liable for copyright infringement.
Provide your affiliates with information about the penalties they could face for violating contract terms.
How to Be a Good Affiliate Marketer?
Here is what you'll need to do:
Know your audience as if they are your best friends
Define the strengths of the business you are promoting
Understand where your target users are and what they need
Define what kind of messages appeal to them
Good affiliate marketers spread the word about businesses and brands in a mindful and positive way to strengthen their online recognition. Lastly, marketers must develop valuable and interesting content around the offerings to increase site traffic.
For example, blogs are one of the most effective channels for advertisement.
When searching for a reliable affiliate program, make sure to have a clear picture of how much money you can earn.
How Much Do Affiliate Marketers Make?
Here are some examples of how much affiliates can earn if they take advantage of our affiliate program: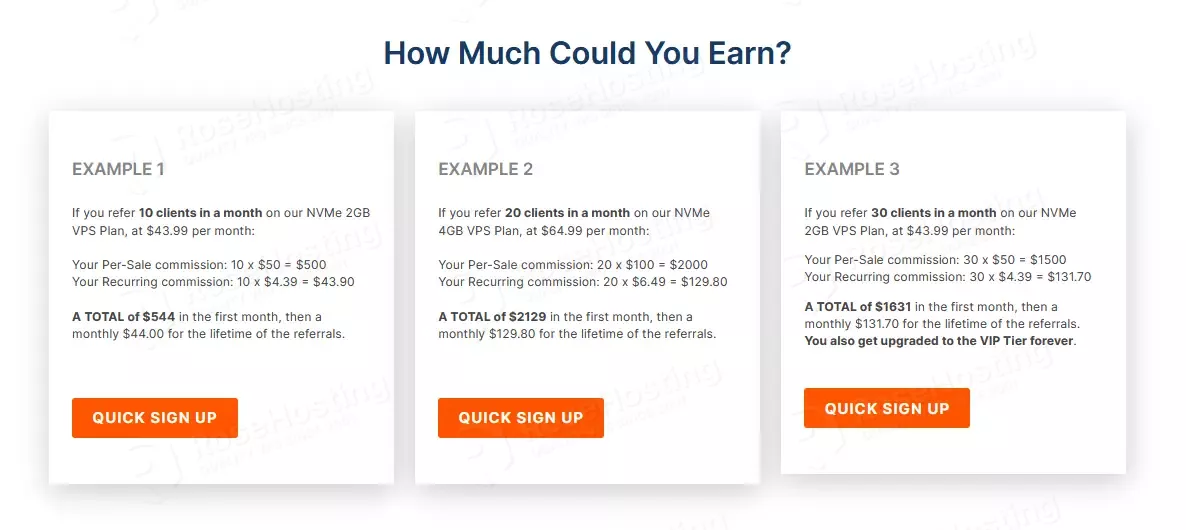 In addition, we reward those that have faith in us with an even more lucrative recurring commission affiliate program with monthly passive income for life!
Unlike most of our competitors that only give commissions for the first 12 months, we don't forget who connected us to our customers and are happy to thank you for our long-term customers on an ongoing basis.
Don't forget to check the terms and conditions. Here is what you can expect from us: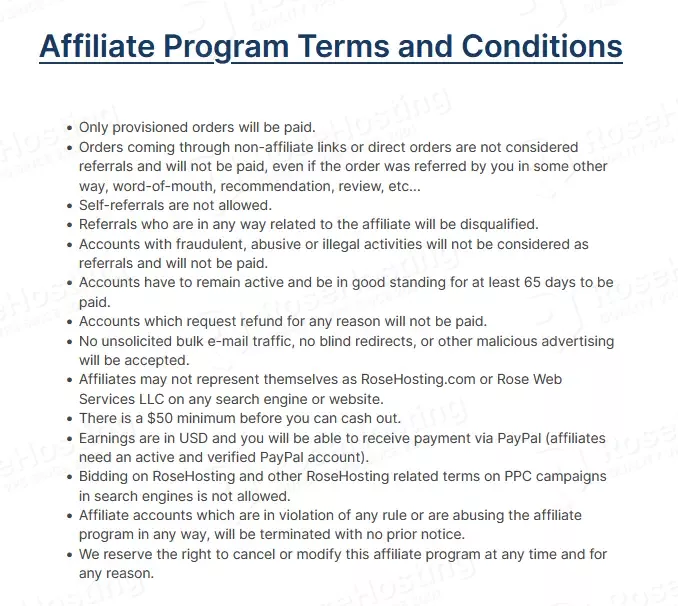 Benefits of Affiliate Marketing
Think about how you can benefit from your ideal affiliate marketer, and make sure you're taking into account your audience too!
Affiliate marketing is definitely one of the most profitable ways to increase passive income. Here are all the benefits you can get:
Need a fast and easy fix?
✔ Unlimited Managed Support
✔ Supports Your Software
✔ 2 CPU Cores
✔ 2 GB RAM
✔ 50 GB PCIe4 NVMe Disk
✔ 1854 GeekBench Score
✔ Unmetered Data Transfer
Better brand recognition recognized by a wider audience
Increased profit and low costs
Exceeded competition and expanded network
Increased number of visits and satisfied customers
You should keep track of your affiliate campaigns to recognize all these benefits. As you can see, there are many different benefits not only for you and your money pocket but for your potential customers too.
Disadvantages of Affiliate Marketing
Luckily for you, there are more pros than cons of affiliate marketing. Most negative consequences depend on business owners and others who choose reliable or unreliable affiliates.
Always be mindful of your brand reputation, and never put your consumer trust in the last place. That way, you can enjoy your passive income while also maintaining a powerful reputation. Finally, here are the cons you should be aware of in case you fail to choose a good affiliate marketer:
The bad image of your company
No actual sales or many refund requests
No guaranteed success
Obviously, before you start searching for your ideal affiliate partner, you should define your goals. Whether you want your affiliates to work independently or would like to have some control, it is good to know what to avoid.
Bottom Line
No matter how good a marketer you are, we've seen that putting the right affiliate strategies in place is not easy. Here is a long story short:
Prior to promoting a new product, study its demand
Study the seller carefully before partnering with them
Tailor your affiliate campaigns to the needs of the right audience
Choose products that you tried and believe in
Establish yourself as an expert not by promoting a large array of products but by focusing on truly valuable products that consumers will happily use. You'll increase your conversion rate while simultaneously building your brand in the competitive market.
We hope this guide to affiliate marketing sparked your creativity regarding new affiliate marketing ideas! Good luck!