In today's climate where market competition is increasing rapidly, can small businesses afford to invest their resources and time in managing their own hardware? That's a big no.
The last thing a small business owner needs is a server problem that causes their business to fail completely.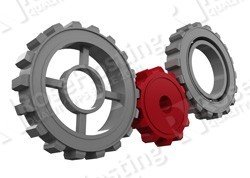 This is why, small businesses need to opt for fully managed hosting, as it will save them from all the hassles of technical management as well as its related costs. The server will be entirely managed by the cloud provider- right from resource scaling to data migration and technical support, everything will be taken care of.
Here are a few factors and benefits you should know about the notion of fully managed hosting.
1. Reduced Capital & Operational Expenses
As we all know, building and maintenance of IT infrastructure responsible for your software and data hosting require high capital and operational costs. Businesses who have just set their foot in the market find it extremely intimidating to keep up with these costs.
Primarily, businesses must install hardware infrastructure for data and application hosting. Not just that, each business-specific application demands unique system specifications, so it is necessary to set up hardware that is compatible with all apps.
After this setup of IT infrastructure, next comes maintenance and upgrade costs. As your business scales, you need to look after the life-cycle of every hardware equipment, its maintenance, and upgrade.
Opting for a fully managed hosting will reduce these capital & operations costs. That's because the entire data and application hosting is done on the cloud servers of the providers. These providers will look after the maintenance and upgrade processes of the hardware. You don't have to worry about these issues at all!
2. Solid Support
No doubt, hardware infrastructure is likely to cause problems, especially if it's complicated. And to tackle these IT issues, businesses need to hire skilled employees having expertise in the field.
To meet increasing market demands, nowadays, most business processes work 24*7. That automatically equals extra working hours and more wages for IT teams.
But can small businesses afford these hassles associated with IT maintenance? Certainly, not.
A fully managed hosting provider will leverage an IT team to take care of all your IT-related issues. Companies can use this saved time and effort to improve their team productivity.
3. Setup, Data Migration and Software Updates
As technology evolves, new software and hardware products keep coming in. To keep up with the latest technology, businesses need to regularly upgrade their hardware setup as well as software applications with new patches. To adapt to these upgrades, your in-house IT team has to undergo all the hassle.
Migrating data to new servers is also risky, as the data can get lost if not executed in a precise manner.
With a managed server hosting, you don't have to worry about these technical hitches.
The provider will be responsible for data migration to their own remote servers. Also, they will install your business applications to the cloud and upgrade them from time to time.
4. Better Security
Businesses should never compromise with security, as there is always a risk involved of data breaches, cyber-attacks, and theft.
You, as a small business owner, might face substantial loss if you do not create a secure environment for all your business processes. But creating such a secure environment requires hi-tech equipment and firewalls which are expensive, let alone their management and upgrading costs.
With fully managed hosting, the providers already have advanced security systems. So, they can effectively deploy various security procedures like IDS (Intrusion Detection System) & IPS (Intrusion Prevention System), multi-factor authentication, network monitoring, spam filtering, virus scanning, security audits, and data encryption.
As per your requirements, the cloud providers will host your data and apps in a secure infrastructure.
5. Automatic Backups
Backup is the most important factor in every business workflow.
Single hardware equipment cannot be considered reliable for data storage and security. You will need multiple, on-premise storage devices for that. But that again requires larger storage space and electricity.
Managed server hosting providers will automatically back up all your crucial data on their redundant servers. If you happen to lose data, you can easily restore it at any time.
6. Easy Accessibility
To stay ahead of the game and outshine the growing competition in the market, businesses need to have easy access to their data and business applications whenever needed.
A fully managed business hosting does exactly that. It guarantees better uptime, so your business processes are accessible to you most of the time.
Need a fast and easy fix?
✔ Unlimited Managed Support
✔ Supports Your Software
✔ 2 CPU Cores
✔ 2 GB RAM
✔ 50 GB PCIe4 NVMe Disk
✔ 1854 GeekBench Score
✔ Unmetered Data Transfer
7. Disaster Recovery and Server Monitoring
Server Monitoring is a crucial process, where you constantly scan the servers to check for any potential harm such as irregularities or crashes. It helps you identify risks beforehand, frame procedures to avoid them, and train your teams to tackle such situations.
As for disaster recovery, it is all about replicating your data to multiple geographic locations to keep it safe, in case of disasters such as earthquakes, fire, floods, etc.
A fully managed server hosting will implement these Disaster Recovery and Business Continuity plans effectively, to protect your data and identify risks before they arise.
Managed hosting also ensures good network availability and maximum server uptime.
8. Customizations
Every company is different and has different business requirements. A well-managed business hosting service won't take the one-size-fits-all approach, rather they will provide solutions to meet your unique requirements.
Businesses can easily customize the hosting solution as per their needs and budget, and choose only those services that are relevant to them.
 Wrap Up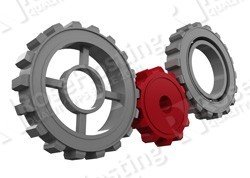 Server issues can get small businesses into some serious difficulties. This is why it is wise for small businesses to opt for fully managed hosting services. It will save a lot of time, money, and effort required for complete server management.
It's an ideal hosting solution for small businesses, as business owners can choose what they want and the cloud providers will take care of it. The service provider will administer the OS, system software as well as configure, maintain, and upgrade the same.
Hope this article has enlightened you on the importance of managed hosting services and how they can be beneficial for small businesses.