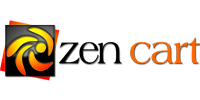 Zen Cart is a resource hungry shopping cart software and it has very specific requirements that need to be met in order to operate smoothly and efficiently. Listed below are a few tips to help you get the most out of your Zen Cart based web site:
It is the number one factor that directly influence the speed of your Zen Cart web site. Hosting your Zen cart online shop on a virtual private server (VPS) is recommended considering the price/performance ratio and the scalability it provides.
Optimize your Zen Cart database
Optimizing the database used by the Zen Cart based web site. This can be done via command line using the following command:
mysqlcheck -u<username> -p<password> --auto-repair --check --optimize <database name>
If you have phpMyAdmin installed on your VPS, your Zen Cart database, select all tables and pick the 'Optimize table' option from the drop-down menu located below the tables' list.
The DirectAdmin or WHM/cPAnel control panels make the database management even easier through a simple, intuitive web-based graphical interface.
Upgrade Zen Cart whenever a new version is available
It is always a good idea to upgrade to the latest Zen Cart version available to improve performance and security of your web site.
Assuming that you are already using the latest version of Zen Cart available (at the time of writing this article, the latest stable version of Zen Cart is 1.5.1), you can install Image Handler 4 plugin that will automatically and losslessly optimize your images thus resulting in faster loading of the web site pages overall. For more information on how to configure and use the Image Handler 4 Zen Cart plugin please read the corresponding sections of the Image Handler 4 readme file.
Turn off the Category Counts
Log in to the Zen Cart admin area and navigate to 'Configuration' > 'My Store' > 'Show Category Counts' and disable it by selecting the 'False' radio-box, then click on the 'Update' button.
Of course you don't have to do any of this if you use our Linux VPS Hosting services, in which case you can simply ask our expert linux admins to help you. They are available 24×7 and will take care of your request immediately.
PS. If you liked this post please share it with your friends on the social networks using the buttons on the left or simply leave a reply below. Thanks.