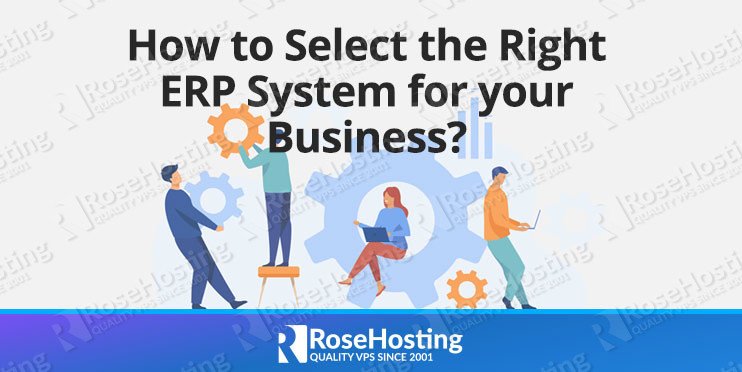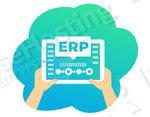 ERP software stands short for Enterprise Resource Planning software. It is a powerful data management tool that integrates all business workflows, streamlines and automates data-driven processes by imposing innovative data viewing and sharing techniques. All of this is aimed at improving their performance.
Every business – be it SMEs or a large-scale enterprise, can reap great benefits from ERP software, especially if it's flexible and scalable.
But with so many ERP software tools flooding the market, choosing your right ERP software can be a tough nut to crack!
To help you with the dilemma, here are Top 11 Expert tips on how to select the right ERP system for your business:
Top 11 Best Expert Tips on how to choose the right ERP software for your business
1. Set down the requirements
First step for any business before choosing ERP software is to thoroughly pen down the scope of the project, BPR (Business Process Review) and NAA (Needs Assessment & Analysis). More you specify the requirements, more specific the ERP vendor can be in their offerings. Not listing out the requirements comprehensively might derail the project timelines and budget.
Too often businesses select ERP systems based on popularity, price, or hype of modern technologies.
What happens then?
Without a systematic approach, companies are stuck with costly systems, unnecessary customization and highly integrated solutions.
To avoid that, you must choose an ERP system with industry-specific features that suit your business website needs. This way, you will be able to look for opportunities to decrease overhead expenses, increase efficiencies and collect reporting requirements at core stages of your business workflows. Such an approach is bound to reap long-term advantages and ROI.
2. Scalability
The core objective of ERP software is to integrate all your business operations into a single convenient system to enhance their productivity. By the same token, scalability plays a vital role in business productiveness, as enterprises need to keep up with the growing market demands and scale as per future requisites.
That is why, along with accessing business processes, companies must also evaluate the capability of ERP systems to scale and upgrade with time, in order to support their future development complexities. This will save them from redundant expenses of searching and deploying new systems.
ERPNext, Odoo, Tryton and Dolibarr are all great, open-source ERP systems that deliver top-notch usability as they scale across all applications.
3. Measure the ROI, not just initial costs
Implementing an ERP software requires considerable initial investment, but it is also important to consider the ROI.
Right ERP system will breed business efficiencies and revenues that outweigh initial costs. Whereas, choosing an unsuitable ERP system for your enterprise might result in major pitfalls due to over-customization, and add up of maintenance expenditure.
Take the middle-path and choose the ERP system that precisely complies with your industry-type and business processes without being too expensive or too cheap.
4. Integration and Compatibility with Current Systems
ERP systems utilize a single platform to manage, streamline and automate all your business processes. For this reason, you must either integrate ERP systems into your current systems or completely replace them for seamless data flow.
If an ERP system does not integrate with your other software systems, it might lead to data migration problems, increase in labor costs and hindrance in data-driven processes. Thereby, it eventually becomes unusable and useless.
Which is why, companies must look for ERP systems that seamlessly integrate and are compatible with their existing systems for consistent data transmission across applications.
5. Customization Capabilities
Whether you're an SME or large company, finding a right ERP software that is compatible with your requirements is a bit challenging.
Ideal ERP software is the one that effortlessly adapts with your business processes, whilst boosting their performance. And that happens when the ERP system has the right kind of customization capabilities.
A customizable ERP system lets you optimize and adjust its features according to the needs of your business.
6. Beware of over-customization
Meticulously analyze the amount of customization required to deploy and implement the ERP software in your organization.
Over-customization of ERP systems might generate higher expenses, not just in the beginning but for upgrades and maintenance as well. Businesses having unique requirements need to evaluate the associated risk factors such as instability, longer ROIs, complex implementation processes, future support for custom code etc. that come with customization.
A ready-to-use, turnkey solution may be less flexible, but is definitely more stable and cost-effective.
7. Research about Software Vendors beforehand
ERP vendors who have expertise, reputation and experience in deploying and implementing ERP systems will be able boost your business' growth and productivity in the long run.
They are armed with right deploying tools, skilled resources and in-depth technical expertise to carry out seamless software transition.
On the other hand, inexperienced ERP vendors might not deliver required results due to lack of know-hows in deploying hi-tech ERP systems. Opting for such vendors might increase deployment errors, eventually damaging your business to the core.
At this critical evaluation stage, participation and opinion of key stakeholders holds great importance. Without it, the project might face poor user adoption, delays and lesser benefits.
8. Associated Hosting Platform
Cloud, managed, on premise services- there are various ERP technology platforms prevailing nowadays. Thus, businesses must choose the right ERP solution for their business, one that suits their niche.
An on premise service is an old-school method where you buy the ERP system and it is installed on your own server room.
A managed service is where you outsource the server and backup services for better management. This platform is widely chosen by large-scale enterprises to reduce capital costs involved.
And lastly, cloud-based ERP systems are evolving rapidly today due to their seamless adaptation capabilities to business processes. In such systems, the remote cloud infrastructure deploys the ERP system as an application. Each of these technology platforms has its own perks and cons, you need to evaluate, weigh them and choose the ERP system that best suits your enterprise.
9. Mobile-friendliness
With the rapid surge of mobile users in the market, one must not neglect the importance of accessing the components of ERP systems through these devices. Select an ERP system that provides enhanced security whilst allowing users to access modules and applications on tablets and smartphones.
10. Reporting and Metrics
Many companies generally overlook this aspect when choosing the right ERP software.
Need a fast and easy fix?
✔ Unlimited Managed Support
✔ Supports Your Software
✔ 2 CPU Cores
✔ 2 GB RAM
✔ 50 GB PCIe4 NVMe Disk
✔ 1854 GeekBench Score
✔ Unmetered Data Transfer
"What key metrics do you want to measure from the ERP system?"
"Is your current reporting system capable of extracting valuable metrics from the system?"
"Do you need to invest more for hiring and resourcing other tools, in order to get desired custom metrics to boost business revenues?"
Businesses must ponder these questions and find the answer during the selection phase itself. Many organizations purchase the software model and are stuck with it for multiple years, only to realize later that it is not performance-driven.
11. Easy Upgrades and Maintenance
In order to derive revenue-driven performance from an ERP system, organizations must make sure the system operates on its latest, updated version.
Outdated or older ERP system versions might cause performance errors, lag in load times and even expose your business to malicious attacks. Look into the procedure of ERP system updates- whether it is easy and cost-effective in the long run.
After all, paying more to update the system every single time is not a budget-friendly preference.