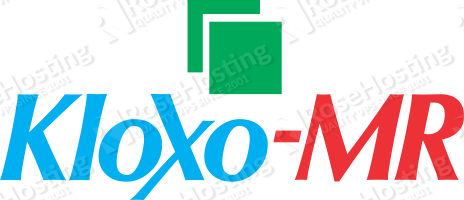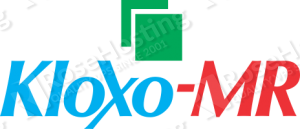 Kloxo-MR is free and open source hosting control panel. It can be easily installed and it is pretty simple to use. Today we will show you how to install it on a Linux VPS.
To install Kloxo-MR you need to have Redhat/CentOS 5 or 6 (32bit or 64bit) installed on your Linux VPS. Our recommendation is to select CentOS 6 64bit. For this tutorial we are going to use CentOS VPS with CentOS 6 64bit installed.
First, let's update all your system software to the latest version available using the yum package manager.
yum update
Once the update of your system is completed, you can proceed with the installation of the required packages. The required packages can be installed with the command below:
yum install yum-priorities yum-utils wget curl subversion
Next, you need to add the Kloxo-MR repo to the repository list so you can install Kloxo-MR using the package manager. Please execute the following commands:
wget https://github.com/mustafaramadhan/kloxo/raw/rpms/release/neutral/noarch/mratwork-release-0.0.1-1.noarch.rpm --no-check-certificate
rpm -ivh mratwork-release-0.0.1-1.noarch.rpm
Clean the downloaded packages and headers using the command:
yum clean all
Now you are ready to install Kloxo-MR hosting panel. For that purpose, you need to execute the following commands one by one:
yum update mratwork-*
yum install kloxomr
sh /script/upcp
Once the installation is completed, you can open the web browser you prefer and enter one of the following web addresses:
https://IP-ADDRESS:7777
http://IP-ADDRESS:7778
You should enter the first address if you like to obtain a secure connection. We strongly recommend this option. Please do not forget to replace the IP-ADDRESS with the IP address of your CentOS VPS.
Your web browser will navigate you to the log in screen. Here, you need to enter your Kloxo-MR log in credentials. Enter 'admin' as username and 'admin' as password. These credentials are default, so after you log in to your hosting control panel you should change your password immediately. This should be done for security reasons.
Here are some of the Kloxo-MR features which you can start using:
Web server: Httpd, Nginx and Lighttpd
Database: MySQL and MariaDB
Database Manager: PHPMyAdmin, Adminer, MyWebSql etc.
DNS Server: Bind, Djbdns, Powerdns etc.
Webmail: Roundcube, Squirrelmail, Afterlogic Webmail Lite, Horde, Rainloop etc.
FTP server: Pure-ftpd
Addons: ClamAV, RKHunter, Spamassassin etc.
Billing: WHMCS, HostBill, Blesta etc.
Of course you don't have to do any of this if you use one of our Linux VPS hosting services, in which case you can simply ask our expert Linux admins to install Kloxo-MR for you. They are available 24×7 and will take care of your request immediately.
PS. If you liked this post please share it with your friends on the social networks using the buttons on the left or simply leave a reply below. Thanks.