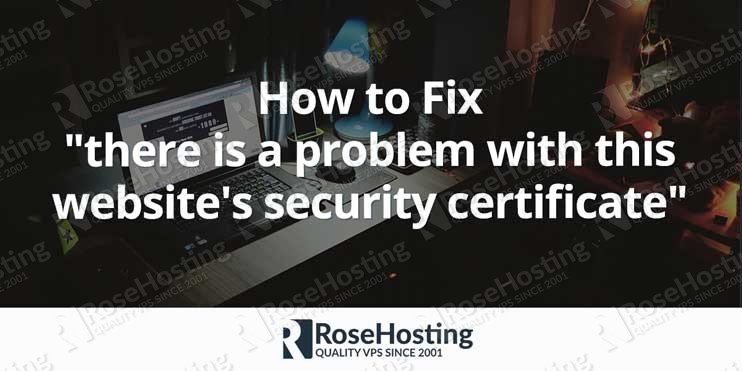 When it comes to sending personal information over the Internet, whether it is account information, credentials, contact information, location information or anything else that may be abused, the public is, to a large extent, purely paranoid to hackers and identity thieves. The fear that your information may be stolen, altered, misused or abused is far from irrational. The exposure and security failures of the owners in recent decades have demonstrated this. But despite this concern, people still advertise banking, shopping, daily, dating, socialising and different personal and professional on-line business activities. And there is one small icon (padlock) on the left side in the address bar in every browser that gives them the confidence to do this. Even though not all the users understand how it works, that small icon in the address bar signals to web users that they have a trusted link to a legitimate website.
---
Understanding Website Security Certificates
Website security certificates are designed to protect you from malicious sites that attempt to steal your data. These certificates indicate that a website uses special encryption to prevent open access to information transmitted between you, and the website. It's an additional layer of security and essential for any website that needs you to input personal information, like payment information.
How to Recognize Security Certificates
The great thing regarding these certificates, additionally called SSL (Secure Socket Layer) certificates, is its simple to inform once a website has one. Look into the address bar in your browser, and you'll see https instead of http. That represents a security certificate. Another indicator could be a closed padlock just to the left or right of the url. Looking on the connection, you may see the word secure for a secure connection or something else if there are issues with website security certificates. Each indicator additionally appear on mobile browsers. For additional details about a website security certificate, click or tap on the padlock icon. depending on your browser, you'll have the choice to look at the certificate details, like the issuer and the website it belongs to (this ensures it matches the site you're visiting).
Need a fast and easy fix?
✔ Unlimited Managed Support
✔ Supports Your Software
✔ 2 CPU Cores
✔ 2 GB RAM
✔ 50 GB PCIe4 NVMe Disk
✔ 1854 GeekBench Score
✔ Unmetered Data Transfer
Reasons Websites Use Certificates
Web sites use website security certificates to keep user information private. However, not all sites prefer to use certificates. In fact, several sites don't really need them. some of the highest reasons you'll encounter certificates on-line include:
User logins
Financial transactions
Interacting on a member only websites
Entering information on forms
Some sites have switched to using a certificate because of Google adding https as a ranking factor. the majority of websites still haven't switched.
"There is a problem with this website's security certificate."
This error occurs as a result of a browser that does not recognize the authority of the certificate, and is one of the most common problems will see is an error message that says there is a problem with the security certificate on the page. In order for the security certificates to work, your device must already have a root certificate. Your browser already contains a list of root certificates for trusted certificates. When a website certificate does not match any certificate authority on your browser's list, you receive an error message. These authorities are confidential certifiers. For example, Comodo and GeoTrust are two well-known certificates. You can do a few things to fix this common mistake include:
Check the SSL certificate – you can check the SSL certificate if is valid and is not expired.
Make a browser update – usually outdated browsers may not recognize newer certificates.
Clear your web browser cache/history.
Check in your browser is it https, if not try to replace it with https and see if the error still appears.
You can try another browser – sometimes the error only appears on a special browser.
Check the time of the device – incorrect time can cause an error message (especially for mobile devices where you can manually change the time).
Anti-virus and Firewall softwares installed on your local machine – You can check if the website is added in the firewall's blacklist or blocked by the anti-virus.
If you receive an error message that the site is insecure, especially when you pay for a purchase or trying to log in, do not communicate with the site. This is a sign that the site has a serious problem with the site's certificate or may be malicious.
What is an SSL Certificate and How Can I Get One?
To use HTTPS, your web server must have an SSL certificate or TLS certificate installed. The SSL / TLS certificate is a type of photo ID for your website. When a browser using HTTPS accesses your webpage, it will perform "handling", with the client computer requesting an SSL certificate. The SSL certificate is then validated by the trusted authority (CA), which certifies that the server is who says it is. If everything is checked, your web visitor gets a convincing green padlock mark or lock icon. If something happens, they will receive a warning from the web browser, stating that the identity of the server cannot be verified. Depending on your needs, you can select the preferred SSL certificate level. The four levels are:
You can always follow our guide How to purchase an SSL certificate from RoseHosting.com, so you can purchase your certificate and stay safe.
Using sites without security certificates
When you experience website security issues, you can still interact with the website, but it is not recommended if you enter private or personal information. Remember, if a site does not have a certificate or does not work properly, all the data you send can be intercepted by a hacker who can be listened to.
---
Stay safe and always check for valid security certificates on websites when you browse on line. If you are using our Fully-Managed and high performance VPS hosting and you are experiencing problems with the SSL certificate installed on your server, you can contact our Linux experts and they will help you to solve the problem immediately. They are available 24/7. PS. If you liked this post on Fix "there is a problem with this website's security certificate", please share it with your friends on the social networks using the buttons on the left or simply leave a reply below. Thanks.