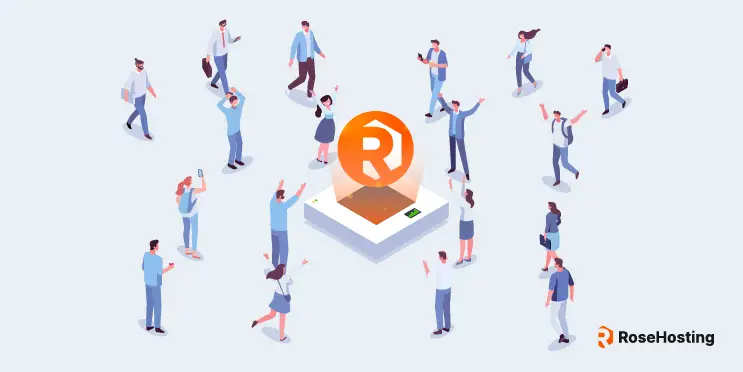 We have been asked before, many a time actually, how we manage to keep such a high standard of hosting and costly premium equipment yet not charge an arm and a leg. How do we remain profitable, and why do several competitors charge a lot more for a lot less?
First and foremost, we have been in the hosting industry for over two decades. We understand what it takes to make our customers truly happy. We simply don't give anyone a reason to leave us, which means less churn, less nedless work and less overhead. We then pass on that saving to our customers, making them want to stick around even more. It's a positive feedback loop philosophy whereby we eliminate the unnecessary and treat our customers exactly like we would want to be treated by our suppliers. It's pretty simple, really.
RoseHosting has a higher purpose than simply selling servers and increasing profit. Like many others, we don't offer 75% or 90% off our hosting plans because such an unrealistic discount simply isn't financially feasible and cannot last. Most hosting providers give you a sweet 90% off deal for 24 or 36 months, put you on an auto-renewed plan and trust that you forget about them by the time you're up for renewal. Then they spring a nasty price hike that's 10x what you initially paid for a further 24 or 36 months. Imagine paying $1.99 for 36 months and getting three years' worth of typically subpar shared hosting for $71.64 and thinking you scored the best bargain available. Then less than three years later, when you've forgotten all about your hosting provider, getting sprung for $719.64 out of the blue. It's not so much of a deal anymore. Worse, as your renewal period comes around and you've been with the company for three years, the refund clause typically only applies to new customers, meaning you're out of luck. All billings are final, and you've just been taken for a ride. This is a very nasty reality of far too many hosting providers, and many people got burned, as have several of our own staff before hearing about RoseHosting.
These experiences have made transparent pricing and "real" discounts that last a lifetime a pivotal element of what the Saints of Hosting brand is all about. When we offer 20% off at sign-up, you are guaranteed to get that same original price each time you renew. For life! Furthermore, if we're ever forced to increase our pricing for external reasons, you won't pay a cent more than you did when you first signed up with us. We'll absorb the price difference, as when you signed on, we made what we see as an agreement with one another, and we like to think that our word stands for something, now and in the future.
In simple words, we always put you first.
It's really just a handful of little things like this that make us the Saints of Hosting™.
What exactly makes you the Saints of Hosting?
Several essential principles separate us as a different hosting company from the herd.
Rose Hosting has been a Linux VPS Pioneer since 2001. That's well over 20 years of premium service.
We have over 4.8 out of 5.0 on average across thousands of reviews.
We offer a 100% SLA Uptime Guarantee on all our plans. Not 99% or 99.9% but 100%.
On top of our guarantee, you get a 1,000% refund for each hour of downtime. We genuinely work hard to do right by you.
All plans include root access and are fully managed, with or without a control panel. Good luck finding that anywhere else.
All discounts will stay the same so long as you remain on that plan.
We never impose arbbitrary limitations. We let your physical server resources dictate what you can and cannot do.
We continually source our servers and hardware from manufacturers directly and keep our hardware in our own data center, which gives us complete control and maximizes the quality of our hosting services.
We solve your issues at any time; you can contact us 24/7.
In a nutshell, we make everything you need happen. If your website gets a sudden boost in traffic and grows beyond what your resources can handle, we can immediately scale your server up for you. Whatever you need, you can always count on us as your reliable partner.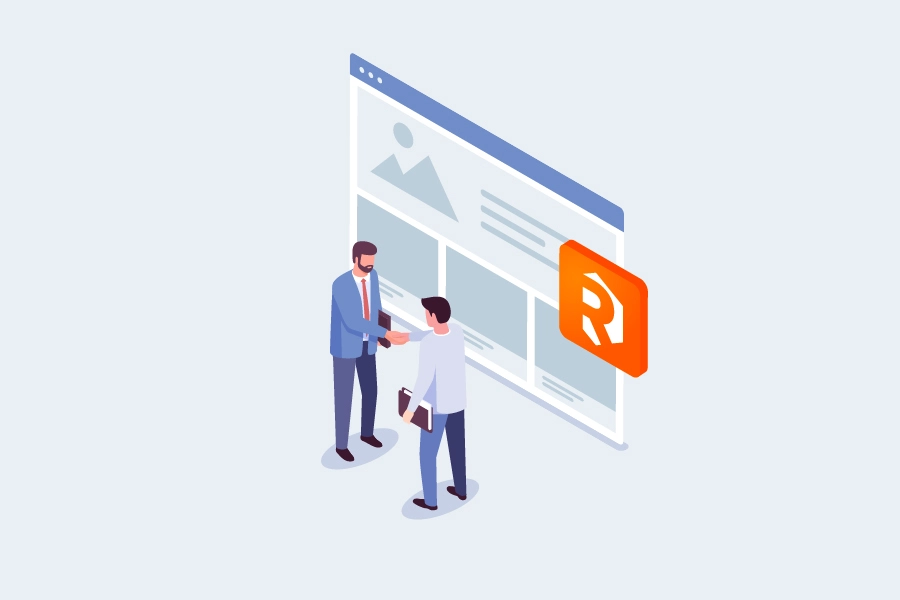 Each and every one of our hosting plans ensures your websites have stability, high-quality performance, and optimized servers for boosting your page load speed. We are proud of our technical expertise, and if it's physically possible, we will install and set up everything you need. We manage the entire setup process, including any migrations and installations, along with configurations and optimizations of your servers.
We have a higher purpose than to (only) sell servers.
We still remember our humble beginnings when we were the first company to offer Linux-based VPS commercially — a small fish in a giant ever-changing landscape. We began focusing on providing value rather than just recouping the raw cost of our servers, as that's simply what you did back then. Most people didn't know how to optimize a server or anything else about them. They just needed a website, email, or even a database hosted online. This early learning curve showed us that while anyone can buy and set up servers, being a bonafide hosting company was another ball game entirely.
We view the hosting world with a keen eye for detail. We reflect on the past but never go back. Curiosity drives us forward, and adventure starts with results to be proud of. That's why we work towards steady and incremental progress rather than focusing on exponential sales growth like many others.
We can afford to work a little harder, wait a little longer, and set our prices lower if it means happiness for our customers.
What do we mean by transparent pricing?
We have prioritized a quality hosting experience with high-quality support over all else since the very beginning.
This quality over quantity approach means that whilst other providers may have a similar plan for slightly cheaper, they will inevitably hide their true pricing in the fine print or won't include all of the features that will become a sore point in the future.
Instead of competing on price, we pride ourselves on offering you the best value hosting on the market.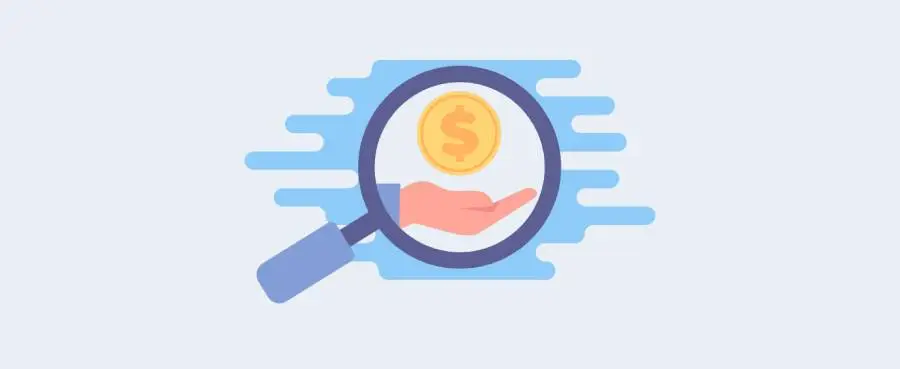 RoseHosting discounts are for life! If we promise 20% off when you sign up, you're still getting that same original price with the same 20% off each time you renew. No price hikes. No discount removals.
Furthermore, if we're ever forced to increase our pricing for external reasons, you won't pay a cent more than you had when you first signed up with us.
Need a fast and easy fix?
✔ Unlimited Managed Support
✔ Supports Your Software
✔ 2 CPU Cores
✔ 2 GB RAM
✔ 50 GB PCIe4 NVMe Disk
✔ 1854 GeekBench Score
✔ Unmetered Data Transfer
A fully managed hosting company
RoseHosting specialists optimize your servers to give your site every last bit of speed, stability, and performance at no hidden cost. Unlike an unmanaged service, we provide full support service where responsibility is our thing. Our fully managed concept simply means your website gets everything to run smoothly and efficiently.
We provide you with unlimited service, meaning that we take care of the initial setup, data migrations, installations, configurations, and optimizations of your servers.
Security features, backups, and proactive monitoring are also included giving you complete white-glove no-worries management and maintenance of your servers. It's like having an IT team you never knew you needed, available 24/7 – in seconds.
24/7 at your disposal
Descriptive customer reviews keep us grounded. Ultimately, this is why we do what we do.
Go through any hosting company reviews, and you will hardly find such a huge collection of satisfied customer reviews in a row.
Online user reviews indicate our clients are exceptionally satisfied with our customer support. We offer multiple avenues through which you can contact us 24/7, including the option to chat with a live human within a few seconds, located in the bottom right-hand corner of each page on our site.
For technical specs and arbitrary limitations, check out our official Saints of Hosting™ page for more details.