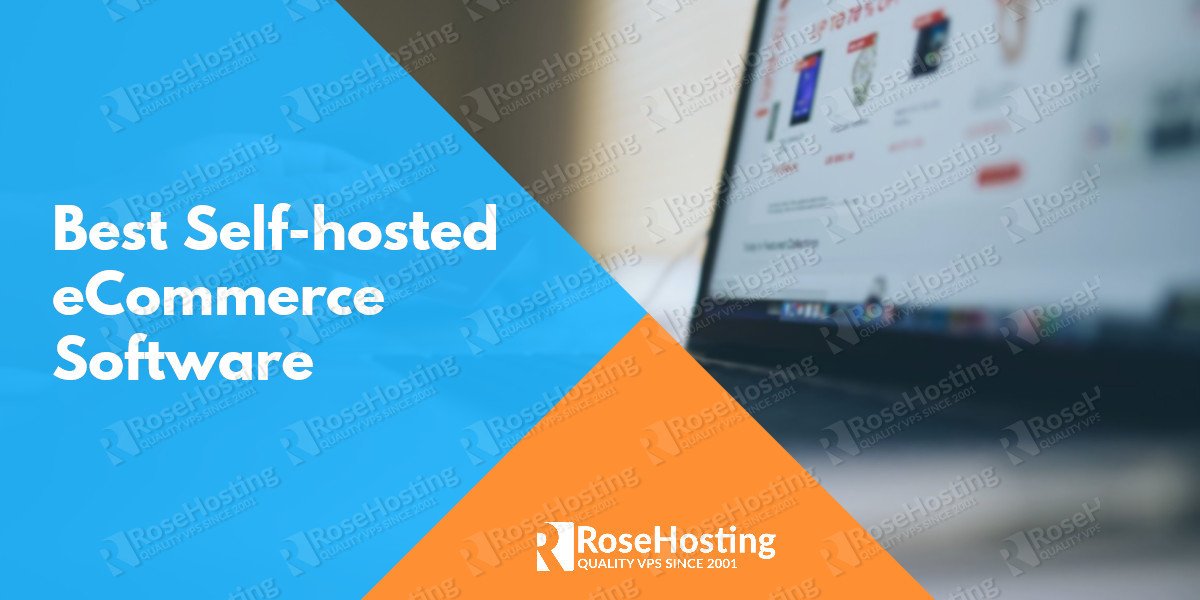 We'll explain some of the Best Self-hosted eCommerce Software. Starting a new eCommerce business? Great! The first thing you need to do is find an eCommerce app that's going to fit your requirements. There are many eCommerce apps out there, which may be overwhelming. That's why we decided to do this self-hosted eCommerce software list.
We have years of experience with eCommerce hosting. So we've tested and have worked on most eCommerce apps you can find. After our thorough research and testing, we narrowed down the list to the top 5 best self-hosted eCommerce apps.
1. A few quick tips
Before we go onto our list of Self-hosted eCommerce Software, here are a few quick tips and guidelines:
You'll need web hosting for your self-hosted eCommerce app. Self-hosting your eCommerce website has many benefits. The most important benefit is that you'll have full control over your website and data. You must host your self-hosted eCommerce software somewhere. If you host it with us, we'll install it, configure it, and optimize it for you, free of charge. You'll also have our EPIC Support at-hand ready to help you 24/7.
You should use an SSL certificate, especially for your payment pages and client areas. Your site will be more secure, more trustworthy and it will improve your search engine rankings.
You'll need a domain. Though some online hosted eCommerce apps may give you a free subdomain, having your own domain is a must when it comes to self-hosting. Your business will be easier to remember and easier to brand.
---
2. Magento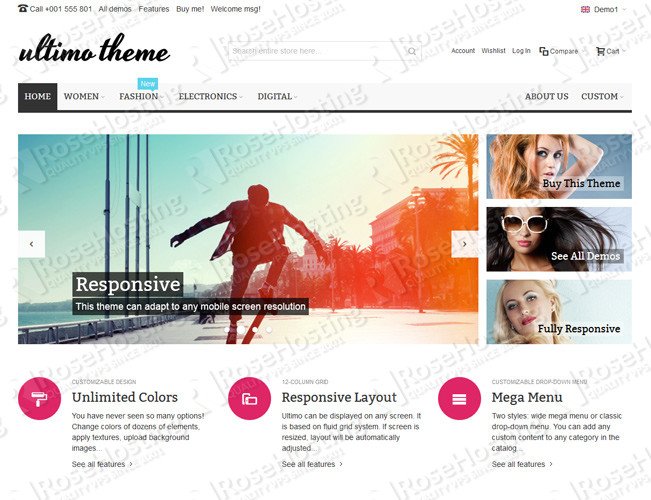 One of the most popular eCommerce platforms. Used by thousands, including small businesses and large corporations. The Magento Open Source Edition (previously Community Edition) is free to use and you can host it on your own VPS. It has all the features you need, and more! There are hundreds of extensions available, so you are one click away from extending the features of your Magento store. It also has a wide variety of pre-designed themes that you can use on your website.
There's a big Magento user community ready to help you with any issues you may have. You can check our Magento tutorials and articles to find out more.
VISIT OFFICIAL SITEGET HOSTING FOR MAGENTO
---
3. WooCommerce (WordPress)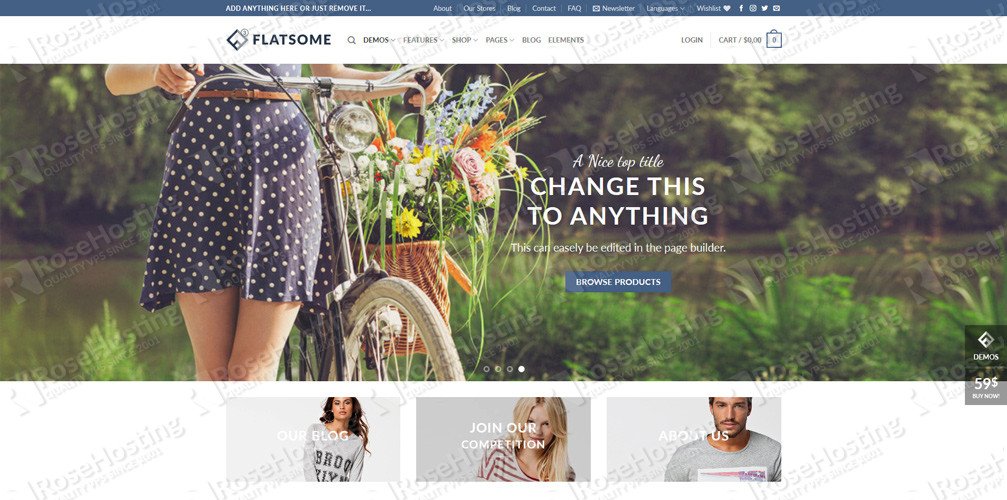 WordPress is the most popular CMS today. WooCommerce is a popular WordPress plugin that turns your WordPress into a fully-featured e-shop. There are additional plugins for WooCommerce itself, which can help you extend your eCommerce store even more. Aside from the plugins, there are hundreds of WooCommerce themes to choose from, and a very active community ready to help.
Get a VPS from us, and we'll install, configure, and optimize WordPress with WooCommerce for you, free of charge. Or, check our WooCommerce installation tutorial and do it yourself.
VISIT OFFICIAL SITEGET HOSTING FOR WOOCOMMERCE
---
4. PrestaShop
A free eCommerce system built on the Symfony framework. Has thousands of plugins and themes to choose from. Lots of useful features already built-in. A popular choice among enterprises and bigger shops. It's translated into 25+ languages. It's easy to install and get started with PrestaShop. You can even build your own theme using the Starter Theme, though you can still use a pre-built theme and would work just as good.
It's recommended that you run your e-shop on a VPS for better performance and more control over your website, so get a VPS from us and we'll help you get started with PrestaShop.
VISIT OFFICIAL SITEGET HOSTING FOR PRESTASHOP
---
5. CS-Cart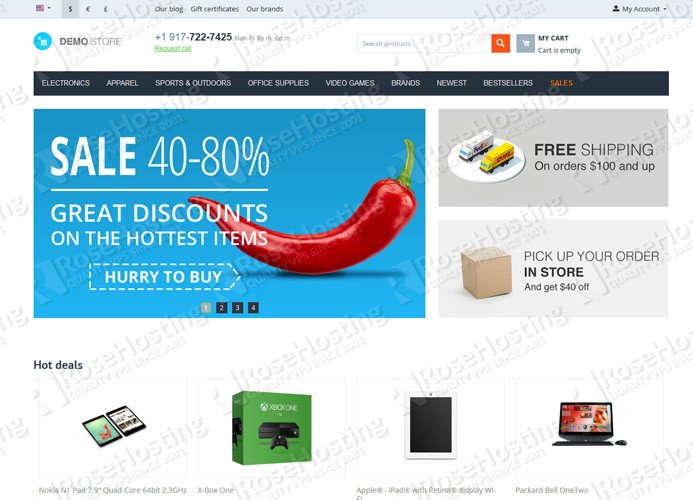 A premium eCommerce platform with an intuitive admin panel and premium, friendly support. It's a paid (not free) e-commerce software, but given the features and usability, it's well worth the cost. There's a free trial that you can try out if you're still not sure about it, or you can check their online demo. It supports multiple stores and it's easy to manage them all. One of the best features is the cloud-powered search function, which gives your customers great results for their search queries and does it fast.
Start hosting your CS-Cart store on a VPS – get the performance you want and the full control you need to run a successful e-store.
Need a fast and easy fix?
✔ Unlimited Managed Support
✔ Supports Your Software
✔ 2 CPU Cores
✔ 2 GB RAM
✔ 50 GB PCIe4 NVMe Disk
✔ 1854 GeekBench Score
✔ Unmetered Data Transfer
VISIT OFFICIAL SITEGET HOSTING FOR CS-CART
---
6. X-Cart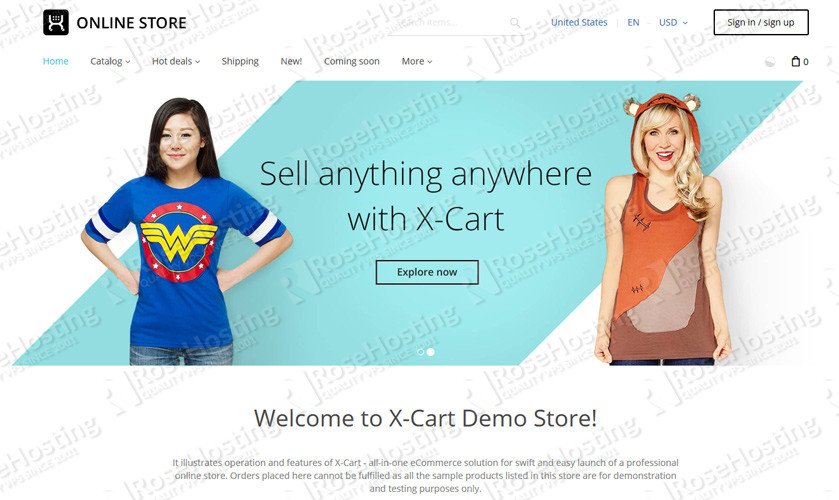 An open source eCommerce platform that runs on PHP. X-Cart is known for its fast performance and ease of use. X-Cart sites are already fast out of the box, but you can do some further optimizations to get a lightning-fast e-store. Although not as wide options as WooCommerce or Magento have, X-Cart still has a decent amount of themes and plugins to offer. You'll likely not need any additional plugins as any feature you'd need is already built-in.
We're a verified X-Cart hosting provider, so get X-Cart hosting from us, and we'll take care of your X-Cart shop.
VISIT OFFICIAL SITEGET HOSTING FOR X-CART
---
7. Conclusion
Your requirements may be different and a different app may be a better fit for you. There are more options to choose from, but generally, these 5 are the best. You can't go wrong by using any of them. You can also check their demos or install them on your VPS and test each one, so you can better see which one is the right one for you.
If you use our Linux VPS Hosting services, we'll install any eCommerce software you want to use, free of charge. Our expert Linux admins will take care of your server 24/7 and help you build your eCommerce website.
If you like this post on Best Self-hosted eCommerce Software, please share it with your friends by clicking the social share buttons below.