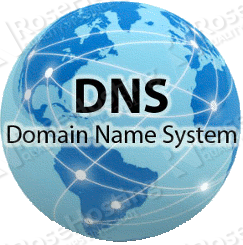 The Domain Name System (DNS) is a hierarchical distributed naming system for computers, services, or any resource connected to the Internet or a private network. It associates various information with domain names assigned to each of the participating entities.
The Domain Name System is an essential component of the functionality of most Internet services because it is the Internet's primary directory service.
A name server is a computer hardware or software server that implements a network service for providing responses to queries against a directory service. It translates an often humanly-meaningful, text-based identifier to a system-internal, often numeric identification or addressing component.
This service is performed by the server in response to a service protocol request.
An example of a name server is the server component of the Domain Name System (DNS), one of the two principal name spaces of the Internet. The most important function of DNS servers is the translation (resolution) of human-memorable domain names and hostnames into the corresponding numeric Internet Protocol (IP) addresses, the second principal name space of the Internet which is used to identify and locate computer systems and resources on the Internet.
But what if your domain registrar doesn't provide DNS hosting? Or you don't know how to setup and configure your own DNS service on your VPS?
Do not worry, RoseHosting has your back.
You can now use our DNS service. It is a free service that will allow you to access and manage your domains' DNS records on our DNS servers. Our Free DNS service supports A/AAAA/CNAME/NS/MX/TXT/SRV/SSHFP/PTR etc… DNS record types.
You can order our free DNS service at https://secure.rosehosting.com/clientarea/?cmd=cart&action=add&id=124
After your DNS service is activated, login into your client area: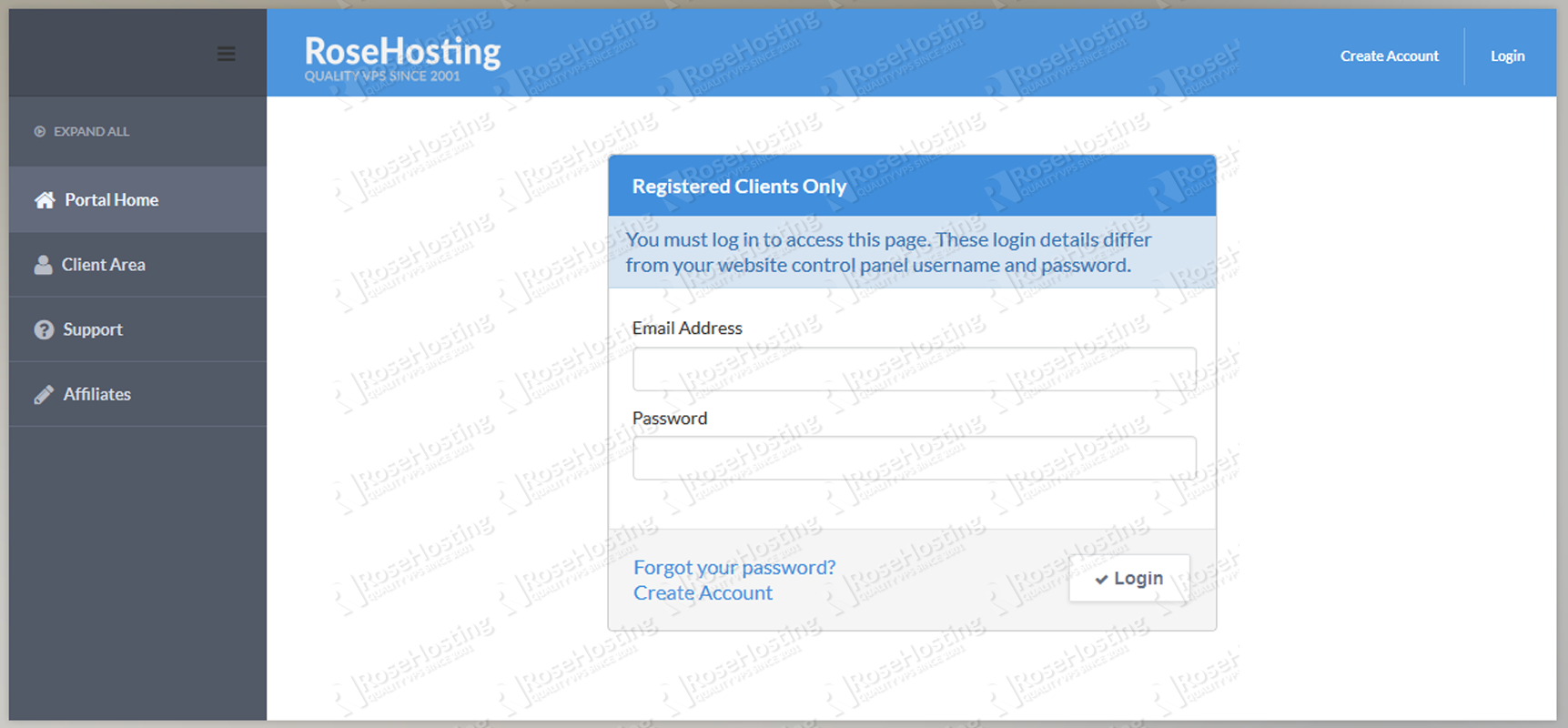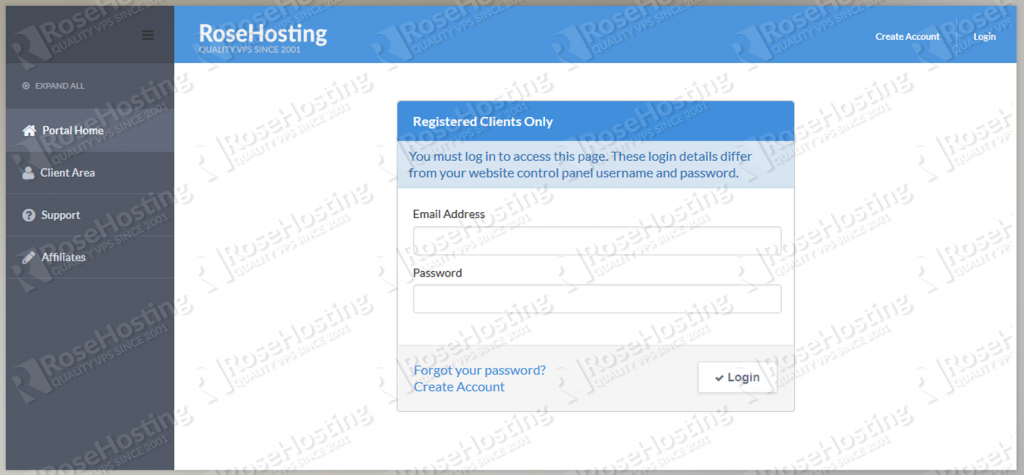 Once you login, enter Client Area:

As you can see, your current services with us are listed. Navigate and enter your DNS service: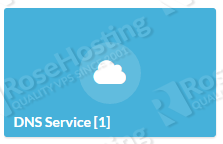 Click 'Manage DNS service':

You can add your domain by clicking on 'Add domain' (blue button)

You will be presented with the default Add new zone page, from where you need to enter your domain name into the Domain field. We recommend you to check the 'Use premade DNS template' option to avoid adding the entries manually. After you are finished press 'Submit' :

Enter your domain zone file and change the A record to point to your server IP address. You can manage all of your domain DNS record very easy, with our management console, which is both intuitive and powerful.
Need a fast and easy fix?
✔ Unlimited Managed Support
✔ Supports Your Software
✔ 2 CPU Cores
✔ 2 GB RAM
✔ 50 GB PCIe4 NVMe Disk
✔ 1854 GeekBench Score
✔ Unmetered Data Transfer
WHAT IF I WANT TO USE DIFFERENT MX RECORDS?
If you don't have a mail server setup on your VPS, you can send and receive email through your own custom domain by using a third-party mail service, such as the mail service included with Google Apps (Gmail). If you want to set up Gmail with your own domain, please navigate to the MX records field:

Edit it, add 1 into the 'Priority' field and ASPMX.L.GOOGLE.COM to the 'Content' field. Click 'Submit' :

The last thing you need to do is to go to your domain registrar and change the authoritative DNS servers to dns1.rosehosting.com and dns2.rosehosting.com.
Congratulations, you can now feel comfortable about editing your DNS domain/s zone files without the fear of making a mistake that will break your server DNS service and result in your domains being offline.
You can also use one of our Linux VPS Hosting services and get the true benefit of a Fully Managed VPS. We offer 24/7 hand-holding support standard with all our VPS hosting plans. Our expert Linux admins will make sure your website/application etc… works on your server. They are available 24×7 and you can contact them anytime via chat or email.
PS. If you liked this post please share it with your friends on the social networks using the buttons on the left or simply leave a reply below. Thanks.