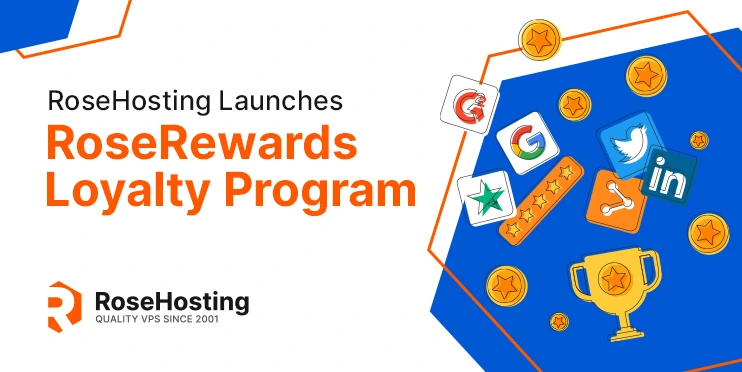 RoseHosting has been a pioneer in the web hosting industry for over 21 years. The very first commercially available Linux VPS hosting provider back at the turn of the century in the distant 2001, the company continues to innovate to this day. Their latest achievement takes inspiration directly from the airline industry with their RoseRewards loyalty program.
As a brand that values customer satisfaction above all else, when signing up for a Linux VPS, Cloud, or Dedicated servers, besides our cutting-edge equipment and award-winning customer support, each loyal customer also gets:
Rewards Points for

connecting with us on various social media platforms
leaving a review on popular review sites
simply paying your monthly bill
or even just checking in from time to time

100% Uptime Guarantee with ten times money back for any downtime
free Weekly Backups for all VPS services with additional backup options
early access to newly released products and features
24 x 7 no-stress white-glove support available in seconds
a chance to enter our customer-exclusive prize giveaways
free unlimited migrations for websites, databases, emails, and services
offers and recommendations tailored to their specific needs
lifetime transparent pricing, which we will never increase
even more loyalty points during special events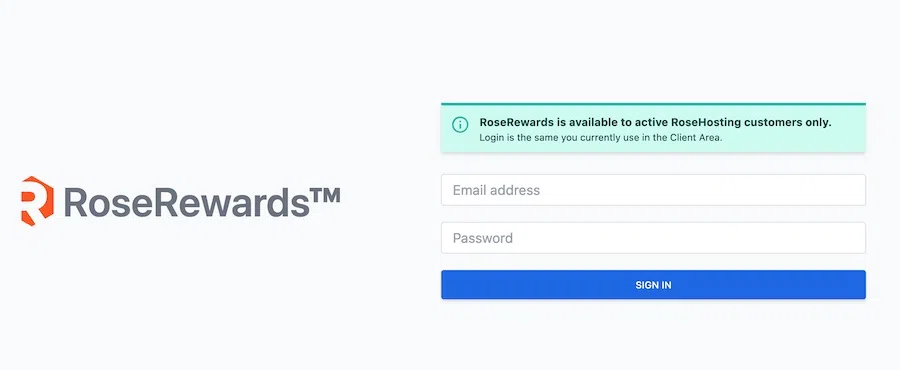 So What Exactly Are These Points, and How Much Are They Worth?
Firstly, it is important to note that these points have no cash value, are non-transferable, and can only be used to redeem rewards as indicated in the program. Each point, though, is roughly worth $0.01 in redeemable value through the RoseRewards platform.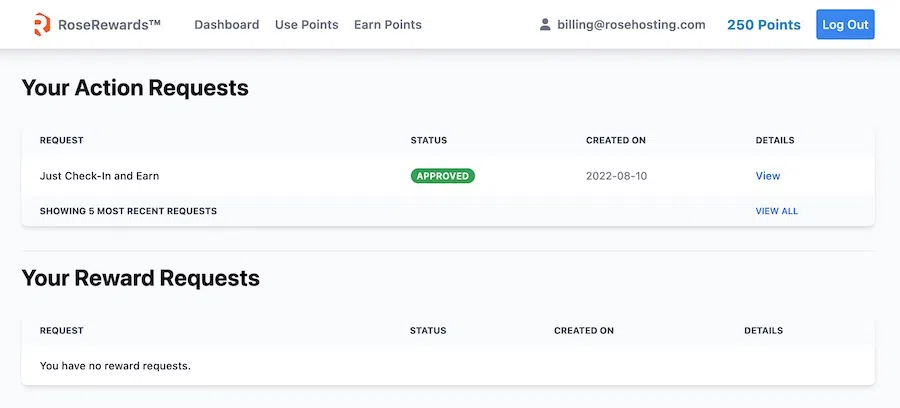 So What Exactly Can I Spend RoseRewards Points On?
RoseRewards currently has a number of options to spend your points on, including credit on your Cloud hosting account, discounts on server upgrades, premium SSL certificates, a second weekly backup for a year, or even the option for RoseHosting to donate the value of your points in a 1,000 points to $10 exchange to a charity of your choice! That's right. We don't just donate points on your behalf. You get to pick your favorite charitable organization, and we'll make the donation in your name with proof of payment.
Need a fast and easy fix?
✔ Unlimited Managed Support
✔ Supports Your Software
✔ 2 CPU Cores
✔ 2 GB RAM
✔ 50 GB PCIe4 NVMe Disk
✔ 1854 GeekBench Score
✔ Unmetered Data Transfer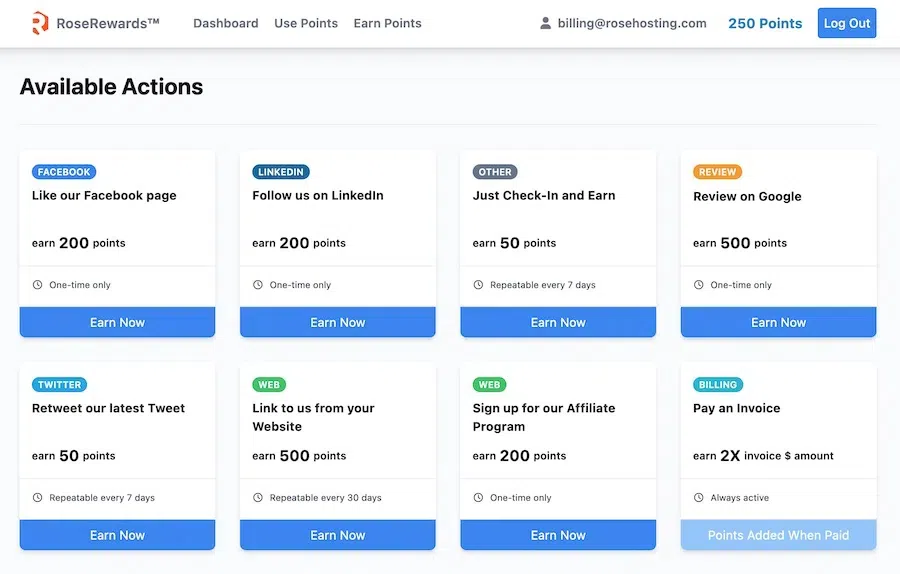 Earn points by simply being a customer of RoseHosting and advocating for the brand, which we make super easy for you to do, and get to support a cause you're truly passionate about simultaneously.
What's more, the amount of rewards you can spend your points on will only increase in time.
Awesome! How Do I Earn Points?
It's actually very straightforward to start earning points. Just paying your monthly hosting bill will net you 2 x the invoice amount in points. Following RoseHosting on various social media platforms, sharing our posts, and even mentioning the brand is a quick way to earn points regularly. Even leaving a review on popular review sites like TrustPilot, Google, and G2 or becoming an affiliate awards you plenty of points to use.
Finally, a simple check-in to the RoseRewards platform each week will earn you 50 free points. As with our rewards section, we'll only ever grow the ways in which you can earn points and will even offer bonuses during special seasons and events, so keep your eyes open.
How Do I Join the RoseRewards Loyalty Program?
If you're a RoseHosting customer, you're already automatically enrolled. Simply go to RoseRewards and start collecting your points today!