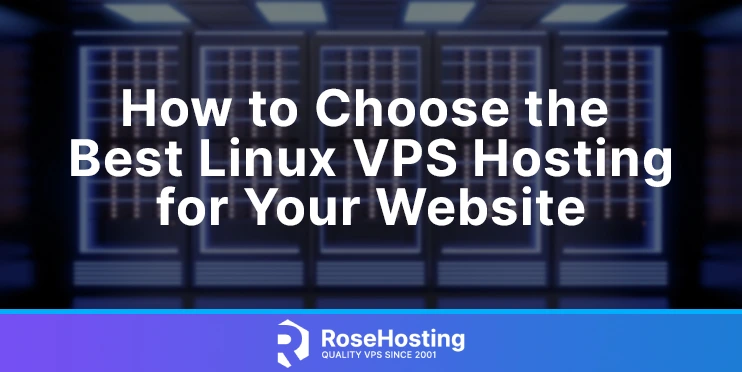 If you were to search for the "best Linux VPS," you would most likely just get even more confused with all the industry jargon and tech-speak. What's more, over half of all VPS servers run on a Linux system.
The biggest advantage of using a Linux system is that it is free and open-source. This means that hosting companies generally offer more affordable VPS packages with greater flexibility. Another major benefit is the significant security improvement. This already makes Linux VPS an attractive option for you.
So, how do you go about choosing the best Linux VPS hosting for your website?
Looking for full root access hosting is a good start. This means that the hosting company is willing to give you complete access to your own server and its resources.
A 99% or better still, a 100% up-time guarantee is another. No server can ever be up 100% of the time. Just like your mobile phone and your car will shut down from time to time so too can a server malfunction. A good hosting provider will have redundant systems in place to mitigate this, and if for whatever reason they cannot, they should at least offer a money-back guarantee for that period.
Did you know? - 96.3% of the top one million web servers run Linux.
So, What is Linux VPS Hosting?
Linux VPS hosting or a Virtual Private Server running on a Linux operating system is the best-known open-source software available. Users can customize, add or delete any feature based on their needs giving a Linux VPS incredible flexibility.
A Linux system is superior to Windows in terms of security, performance, stability, and cost savings. Software updates are faster and can be implemented quickly and easily. Another feature that gives Linux a major advantage over other operating systems is the customization.
A Linux VPS allows the server to respond to every application request, which makes it a great choice for VPS web hosting. It can support CMS platforms, such as WordPress, Joomla, Magento, and many more. Ubuntu and CentOS are the most common operating systems based on Linux.
What is Linux VPS Hosting Used for?
Linux VPS Hosting can be used for web hosting, mail servers, file sharing, database hosting, and hosted email, and it can even keep various backups. It is a key component to your online business growth, whether you have a website, run software, or host files. The biggest strength of Linux is the sheer flexibility and customization options where you can make use of limitless open-source technologies such as PHP, MySQL, and Apache.
The other side of the Linux benefits coin is that it's simply superior in the amount of security features and options, which naturally leads to increased stability and performance.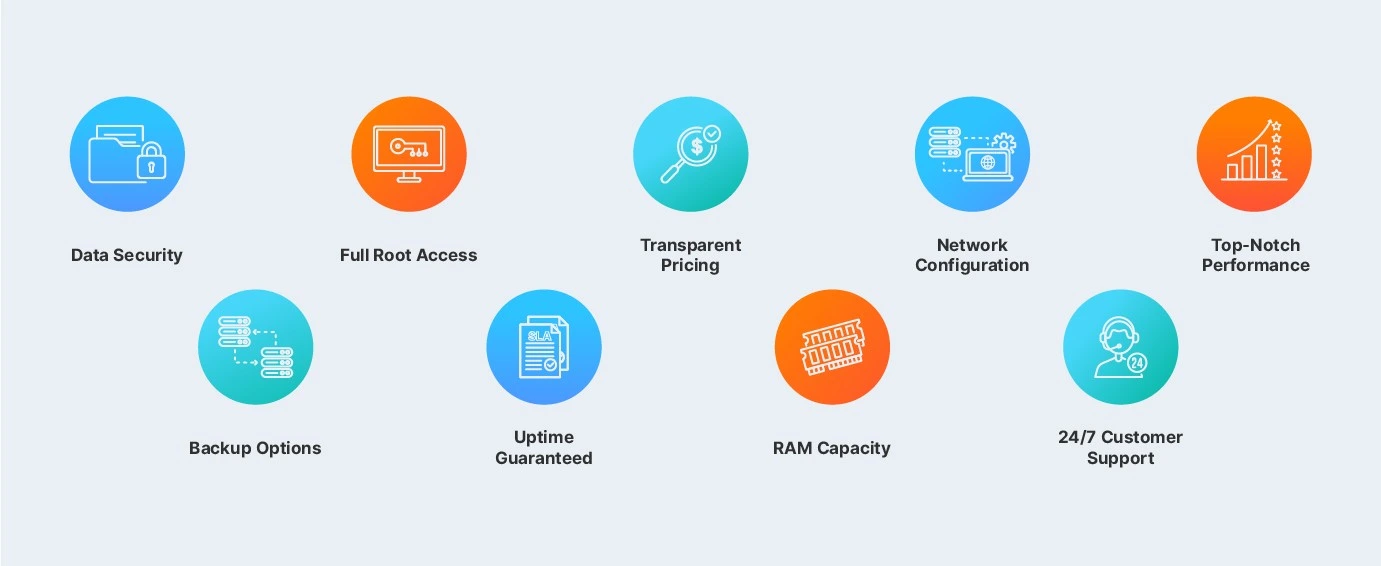 Going with a Linux VPS hosting over dedicated or shared options is generally the optimal default option. It is far superior to shared hosting with a lot less risk of your site going down due to another site sharing your server, and far more cost-effective than a dedicated server which you might not even need. A good rule of thumb is that your resources, or lack thereof, will tell you if you need to upgrade.
Key Features to Consider When Choosing Linux VPS Hosting
Data Security
Considering the fact that even 90% of IT professionals are concerned about their data security, we can conclude that even smaller website owners must think of all the ways to keep their website safe. Therefore, taking advantage of Linux VPS hosting is one reliable way to maintain robust security in a long-term period. Keep in mind that no system is perfect, so you can secure your VPS by disabling root logins, unused network ports, IPv6 and SSH port. You can also prevent anonymous FTP uploads and turn-on CMS auto-updates.
Full Root Access
Some hosting services include root access and allow you unrestricted access to your server and its operating system, whether that requires a control panel or not. Other hosting providers allow you either root access with no managed support or managed support only with their control panel. Taking this into account, you should opt for a hosting web service that is able to provide you with each combination you need.
Did you know? - RoseHosting is the only provider on the market that offers you unlimited full root access, fully managed support and the option of having a Control Panel or not. Good luck finding that combination anywhere else on the market.
Transparent Pricing
If you see unrealistic 60% off or even 80% off discounts, this is because these discounts are a temporary hook. They're designed to get you to sign up on impulse and then charge you extra when your renewal period ends, for that same long period of hosting and sometimes even a month earlier with a no-refund clause.
Transparent pricing means that the prices you see on your screen are the actual prices you'd be paying, and that's exactly how hosting prices should be designed. So, pay attention to hosting prices before you make an informed decision.
Network Configuration
One of the factors you should think about is how your network infrastructure performs. RoseHosting, use a redundant 10Gbit connections through several Tier-1 upstream providers.
Top-Notch Performance
High-quality performance means that web hosting companies should provide you with high-end VPS and dedicated servers on the latest generation equipment, including RAM, NVMe storage, and processors. Your Linux VPS servers should have the highest level of performance with 99% or even 100% up time.
Backup Options
To protect your security, you need a web hosting service that will implement regular data backups in the NVMe to protect your data security. With this kind of hosting service, you can rest assured that your lost data will be retrieved from the latest backup.
Did you know? - RoseHosting exclusively uses NVMe storage on all of their plans, which is up to 20x faster than regular SSDs?
Uptime is a metric that shows how long the system has been running or how much time has passed since the system last rebooted. A Linux VPS provider that guarantees more than 99% or even 100% server uptime is the one you need. Simple as that.
Experience and Wisdom
Each hosting company that has been in the business for multiple years is that many steps ahead of the hosting company that just started. Since many new hosting providers pop up in the industry, you should pay attention to how long your VPS hosting provider has been in business.
RAM Capacity
The industry standard is that plans are billed based on RAM capacity. If you're looking at a VPS 4 plan, that usually means you have 4 GB of RAM available on your server. The more traffic and content your website has, the more RAM resources will be required. Look for a hosting provider that offers you plenty of different options so you're not locked into a plan you do not need.
Arbitrary Limitations
You should opt for a web hosting company that imposes no arbitrary limitations on your hosted virtual server. That means that you can host as many websites, applications, and services as your server hardware can handle. So, it is essential that you are able to use all the resources (CPU, RAM, Disk) available on your server without restrictions.
24/7 Support
Every web hosting service must exterminate all the bugs you may experience to get things off to a great start. Therefore, unlimited 24/7, fully managed Linux support with no extra cost is an option you should look for in the first place. Do bear in mind that fully managed hosting provides setup and configuration services for any software you need so that you can focus on managing your business and not your servers.
Why is VPS Hosting a Step Above Shared and Dedicated Web Hosting?
There are several advantages of VPS hosting, but let's first discuss the main differences between shared, dedicated, and VPS hosting.
Shared Hosting means that you share one physical server with many other customers. You pay less, but you share the same resources on the same server. If one site should experience a viral uptick, it will directly impact everyone else by slowing all sites down or even taking them down. This is the cheapest option, and you generally get what you pay for.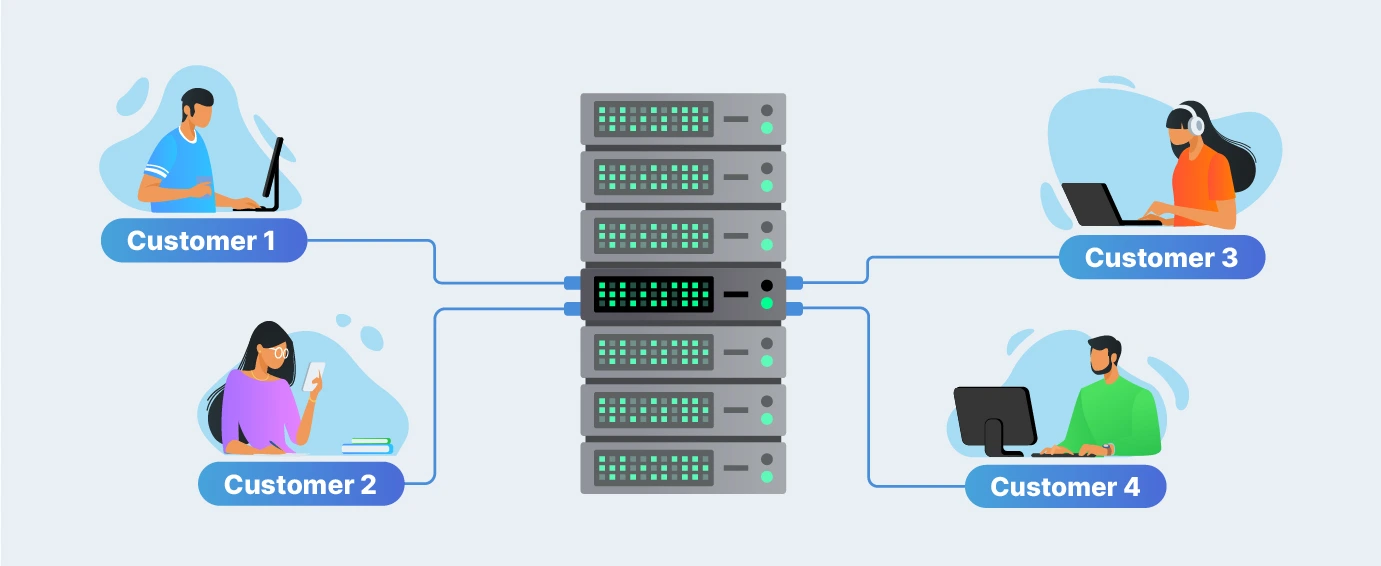 Dedicated Hosting is the polar opposite of shared hosting. One single customer gets to use the entire server and all of the resources. This is by far the most powerful solution but also the most expensive and should only be used by large businesses and websites with significant traffic.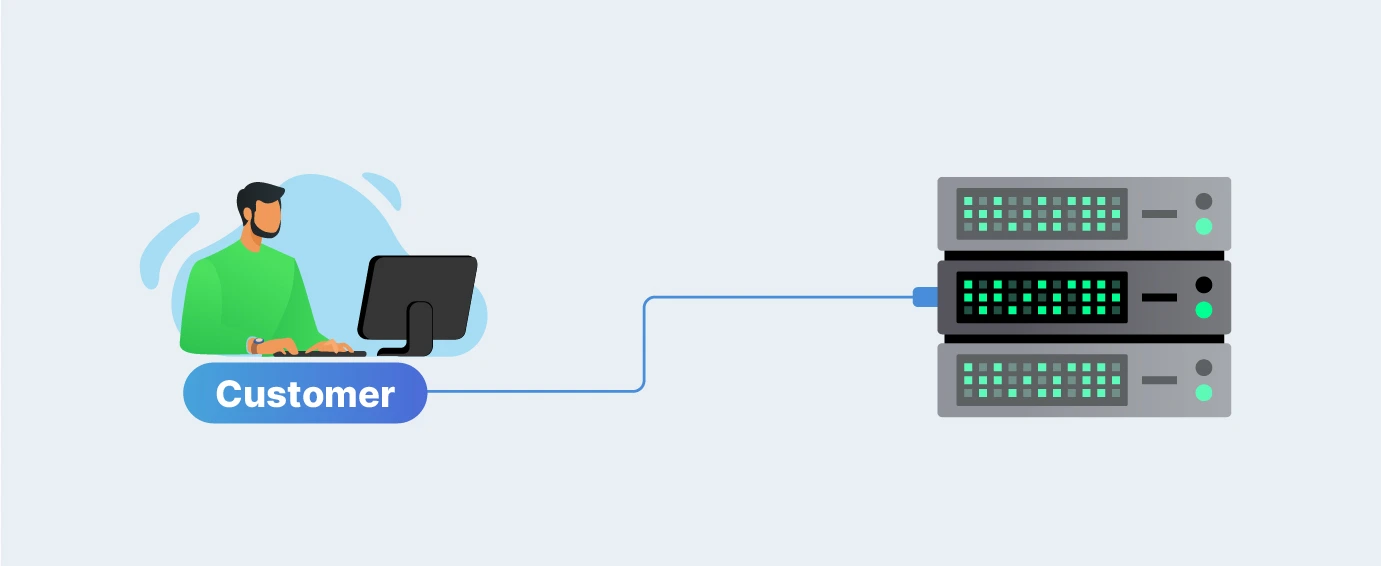 VPS hosting is that perfect middle ground. A single physical server is separated into several virtual machines, or VPS as they are more commonly known. You can get various sizes in regards to resources and specs, depending on the size of your site, and this will also determine the overall cost.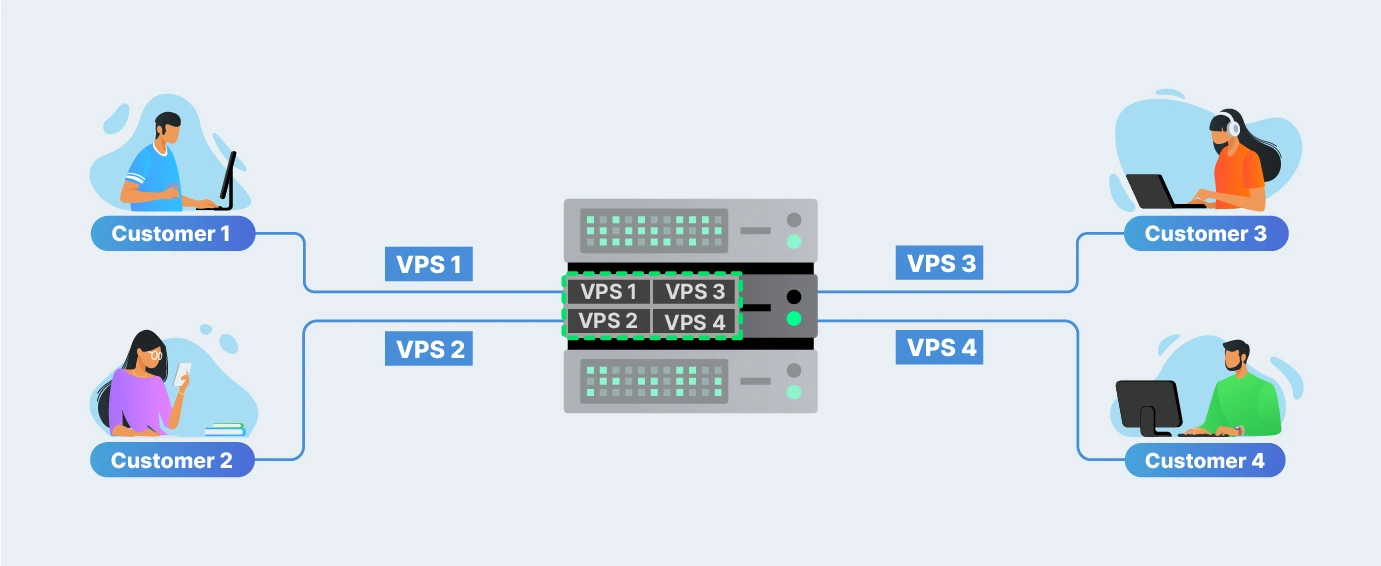 Each VPS operates entirely independently, so they run its own operating system. They typically come in two main configurations:
· Single server VPS (a number of VPS can be hosted on one physical server)
· Cloud VPS (hosted on several physical servers, so many dedicated servers are pulled together to form a hardware cloud). In some instances, this can be even larger than a dedicated server, but costs significantly more.
So, VPS is an ideal option for sites that:
· need faster loading times than those hosted on shared plans
· have their own set of dedicated resources and better stability
· benefit from enhanced security
· allow you to scale your operations easily
Unlimited Fully Managed Linux Support is Just a Click Away: Should You Go for it?
With fully managed hosting support, you can easily notice where the bulk of your time is going. In other words, you don't need to spend a second managing your servers. You can focus on running your business instead.
Fully managed Linux VPS hosting simply means that the hosting provider will do everything that should to be done on your server instead of you having to DIY it. However, this option can be a bit more pricey, so may not be suitable for those looking for the cheapest of the cheap. Generally speaking though, the price of a fully-managed Linux VPS saves you both time and money in the long run.
Need a fast and easy fix?
✔ Unlimited Managed Support
✔ Supports Your Software
✔ 2 CPU Cores
✔ 2 GB RAM
✔ 50 GB PCIe4 NVMe Disk
✔ 1854 GeekBench Score
✔ Unmetered Data Transfer
Most importantly, some providers won't give you full root access to the server if the server is fully managed, so check with the provider first if full root access is vital to you. Another important factor is to check how many years the company has been in business.
So, are you ready to try an exceptional hosting plan without any headaches?
Go on. We dare you.
Questions You Really Want to Ask
What is Managed Linux VPS Hosting?
Managed Linux VPS hosting is a service that includes an advanced security system, technical support, updates, and more. Even though this kind of VPS service provides you with a piece of mind regarding management tasks, it differs from fully managed VPS hosting because you will not get full assistance (for example, cover for custom systems configurations). The provider will surely be responsible for installing, managing, and maintaining your services and applications. Still, it will not assist you with server hardening, proactive management of firewall systems, or even vulnerability assessment.
What is One of the Best Server Versions of Linux?
Ubuntu is a Linux-based operating system and one the defacto go-to server version of Linux. This system is used for personal computers, tablets, and smartphones, and the server version is used on virtual or physical servers in the data center.
Why Should You Get Linux VPS Instead of Shared Hosting?
It would be best if you chose Linux VPS because it will maintain your website's speed and security. Linux VPS hosting is much more scalable than shared and dedicated hosting, giving you customization freedom.
Which Company Offers the Best Linux VPS hosting?
The company that offers the best Linux VPS hosting is the one that provides services such as data security, full root access, transparent pricing, network configuration, top-notch performance, excellent customer support, free weekly backups, guaranteed uptime, dedicated servers, network information, and no arbitrary limitations.