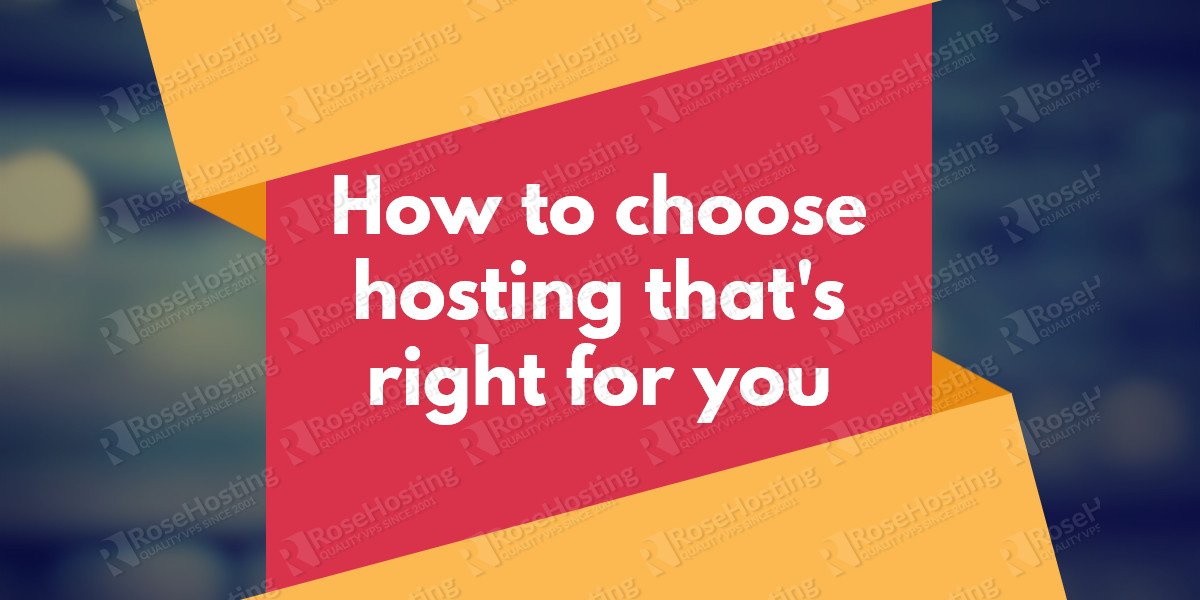 So you have finally decided to learn the Linux command line or you are a website developer who needs to host websites on a reliable server. Either way, you need to choose a good hosting provider. Anyone can pick a random web host, but getting the right one takes time, a lot of research and experience. We've done all that for you and we've crumbled it down into an easy-to-follow guide. The web hosting you use can make or break your website, so choose wisely. You can get the right one by following these guidelines:
Always check the reviews
Before signing up for a host, you should always check what kind of reviews they get. Of course, if they get a lot of negative reviews you should stay away from them. Positive reviews should always be one of the deciding factors for choosing a web host. When looking for reviews, check reliable review websites like ShopperApproved, Serchen, DiscoverCloud and others. Just use Google and look for reviews of the web hosting companies you are analyzing.
Know what kind of hosting you need
Are you a beginner? Are you using a Java application? Do you know your way around servers? You should know all your server's requirements before buying it. Just about any server will support popular applications like WordPress, but always contact and ask the hosting provider before actually signing up with them. Few questions that you need to ask yourself:
What kind of website am I planning to host?
Do I need a special software version (i.e. Java, PHP) on the server?
How much traffic I get for the site or expect to get?
Will I get full root access to the server?
Can I host multiple domains and databases?
Something very important you need to know when looking for a host is to not believe the hype that is "unlimited" resources. Something like unlimited bandwidth, unlimited storage etc. for a ultra-low price of $1/mo. There is no such thing and that is a marketing trick that companies use to attract customers which we consider it to be unprofessional and disrespectful. However, some providers may offer unmetered bandwidth with their more powerful hosting plans.
Windows or Linux?
For beginners, the answer is almost always Linux. The only case where you should choose Windows hosting is if you have a .NET application or some software that can only run on Windows. Every Windows hosting plan is usually more expensive than Linux. You can find out about the differences between Linux and Windows hosting.
Shared, VPS or Dedicated?
A VPS is in most cases better, as a VPS offers isolation from other users on the server and you'll probably get full control (root access) over a VPS, so you can install and use whatever you want. With a VPS, you'll have a faster website because you'll have dedicated resources to your server instance. However, if you have a simple, static website with low traffic, you should get a shared hosting plan. We did a comparison of VPS vs Dedicated servers, so you can easily decide whether you need a VPS or a Dedicated server.
SSD or HDD?
A lot of people seem to be wondering which is better. And, for a fact, SSD is way better and faster. You'll get better performance and you'll have more reliability over your data. But, HDD hosting is a bit cheaper than hosting powered by SSD. If you need a fast and reliable website, then get SSD hosting. Our only recommendation for using HDDs are if and when you are testing something.
24/7 Live Chat Support
The support that hosting companies offer is very (if not most) important. Whether you are experienced in the Linux command line or just a beginner that somehow wandered and can't get out of the Linux world due to the sheer beauty of it, you must have a support team standing by to help you anytime.
You don't want to be all on your own and have no one to contact when your server crashes during peak visiting time of your website/application. 24/7 support is a must when choosing a web host. Even better will be if the company offers managed support. Managed support is especially useful for web developers, programmers and every profile of users that don't have experience with virtual servers and Linux.
We at RoseHosting.com offer fully managed hosting solutions with 24/7 support. We don't want to brag about it (a lot), but our managed support is lauded as one of the best in the hosting industry. Our clients can always reach us via chat, email or using the helpdesk system and we have yet to say no to a client's request no matter how ludicrous it may seem. The benefit of using managed hosting is that you don't have to employ or pay other people to manage your virtual servers and you don't need any experience with Linux or so.
Refund Policy
In general, every hosting company offers a refund policy. However, you should always check whether the company actually has that kind of policy. It's very useful since you don't know whether you will like the server uptime, network speed etc. So you'll get a "free trial" of their hosting services if they have a refund policy. Don't get a hosting provider that does not have a refund policy.
Check if the company is running a legitimate business
You don't want to purchase web hosting from a shady or illegal company. There are a few things that should tell you whether or not the company is legit. One of the things is how many years the company has been in business. The more – the better. If the company has been in business for more years, that means that they've withstood the test of time and they have more experience. See if the company is an official registered business. Although in some countries it's not required to register a business to run a hosting company, you are still better off avoiding the companies that are not registered anywhere. Companies hiding their domain's WHOIS data is another negative signal. The WHOIS data can also tell you how many years the website (domain) has been online. Again, the more – the better.
One thing that you need to do when checking a company is to read their TOS (Terms Of Service). Depending on your website content, you may find whether that content is allowed to be hosted on the company's servers or not. For example, if you want to host a religious or an adult website, you will find that many of the hosting companies don't allow that, so before signing up, be sure to check their TOS. Doing this you will avoid the guaranteed termination of your server as soon as the host finds out that you host content that they don't allow.
Watch out for overselling and hidden fees
Some web hosting providers will oversell services and software you may not even need. When signing up, carefully see what services you are actually getting. There are open source and self-hosted solutions for almost every application, so avoid add-on services that your hosting provider may offer you. A notable example is offering (selling) "professional email services" when you can achieve the same result for free, using open source apps. Only buy what you need. This is another reason why you should know your web hosting needs.
You may notice an incredibly low price for some services a hosting company is offering, but what you (later) may not notice is that they'll probably have a hidden fee included in there. They may offer a fancy virtual server with 4GB RAM for $1 per month, but they'll require paying a setup fee, or the advertised payment is for the first month only and you will have to pay something like $50 per month for the next payments and so on. Setup fees are the most common "hidden fees" out there.
Subscription Period
Some web hosts are obligating their customers to take up long annual contracts. This sure knows to be a limitation, so find a host that offers short and long-term contracts for their services. Depending on your situation, a long-term contract may be good for you, as most hosting providers will give you a discount if you get a long-term contract. But it's important to have both options available, and not to be limited to yearly contracts only.
Need a fast and easy fix?
✔ Unlimited Managed Support
✔ Supports Your Software
✔ 2 CPU Cores
✔ 2 GB RAM
✔ 50 GB PCIe4 NVMe Disk
✔ 1854 GeekBench Score
✔ Unmetered Data Transfer
Ask questions BEFORE purchasing a hosting account
You can always contact the hosting provider via email or chat and ask them about everything you need. Whether or not they support certain applications and web technologies, how many domains you can host on a certain hosting plan etc. Hosting providers (at least quality ones) are always happy to answer any questions a potential customer has, so you'll probably receive a quick response. They'll likely reply with easy-to-understand answers, which is better than reading the lengthy terms of agreement and privacy policies. We are available 24/7 and we are always happy to answer any question. Feel free to contact us.
Backup
In general, hosting companies provide backup solutions that come in different packages. You should always get hosting from a provider that offers some kind of automated backup. Depending on your needs, you should find out at what frequency does the backup occur, what does the backup include etc.
We offer FREE full weekly backups with an option to purchase daily backups at a small additional cost.
You can also do backups youself, but that requires additional work and probably additional costs for external storage and backup software. You may even forget to backup your data, so a backup from your hosting provider will come in handy.
Moving from another host?
If you are not satisfied with your current hosting provider and when you are looking for a new host, one of the most important factors is website/data migration. Be sure to get a host that will migrate your websites for you. Reputable hosting providers offer free website migrations. Beware of hosting companies that offer website migrations but at a very expensive rate. We've seen cases where a managed hosting provider offers website migration for ~$150 for a cPanel to cPanel migration.
If you have a shared hosting account and want to move to a VPS, be sure to contact the hosting provider and make sure that they will seamlessly migrate your websites from your shared account to their servers.
Give your investigation it's due diligence and find out everything about the web hosting provider before signing up with them. Good luck.