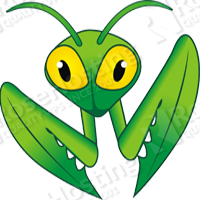 The following article will teach you how to install and set-up Mantis BT on your Debian Wheezy Linux VPS.
What is Mantis Bug Tracker?
It is open-source, free, web-based bugtracking system written in PHP which works with MySQL, PostgreSQL and MS SQL databases.
Mantis BT has the following main features:
Time tracking
Source code integration
Issue relationship graph
Custom fields and workflow
Anonymous access
and many many more…
For this set-up we are using one of our Debian Linux VPSes that come pre-installed with the LAMP Stack, so we are assuming you have a working LAMP stack on your machine before proceeding with the steps below.
1. First of all, make sure your Debian Wheezy is fully up-to-date by executing:
apt-get update
apt-get upgrade
apt-get dist-upgrade
2. Next, change to your /var/www directory, download the latest stable version of Mantis BT from here and extract it by executing:
mkdir -p /var/www
cd /var/www

wget http://downloads.sourceforge.net/project/mantisbt/mantis-stable/1.2.15/mantisbt-1.2.15.tar.gz
tar zxf mantisbt-*.tar.gz

mv mantisbt-1.2.15 mantis
chown www-data: -R mantis/
3. Create MySQL database for Mantis BG: (the installer can do this for you, but we suggest using the command line)
mysql -u root -p

mysql> create database mantisDB;
mysql> grant all on mantisDB.* to mantis@localhost identified by 'MySecurePassword';
mysql> flush privileges;
mysql> \q
4. Navigate to http://<YOUR_IP>/mantis/admin/install.php and fill your database details as shown in the picture below: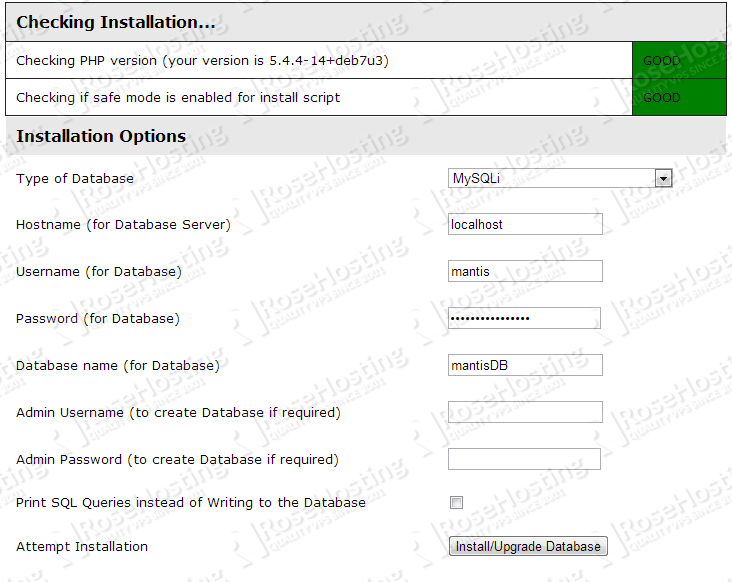 Once Mantis BT is installed, proceed with logging into the administration panel using the default credentials:
username: administrator
password: root
make sure you change your 'administrator' password in the 'My Account' section. Once your 'administrator' password is changed, proceed with removing the 'admin' directory by executing:
rm -rf /var/www/mantis/admin/
Of course you don't have to do any of this if you use one of our Linux VPS Hosting services, in which case you can simply ask our expert linux admins to install this for you. They are available 24×7 and will take care of your request immediately.
PS. If you liked this post please share it with your friends on the social networks using the buttons on the left or simply leave a reply below. Thanks.