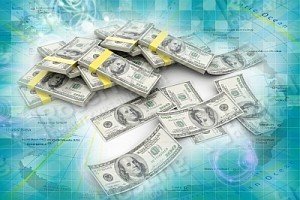 As you may already know, we recently introduced our affiliate program on our website. Our VPS affiliate program is ideal for all individuals, webmasters, business owners and organizations who want to earn an easy recurring income without making any financial investment.
We offer attractive payouts to our affiliates. You get $5.00 just for signing up!
VPS Affiliate Program Overview
50% commission on the first month's payment from your referrals.
20% recurring commission for as long as your referrals remain our clients.
We have an incentive program and you can earn bonuses for referring more sales to RoseHosting in any given month. You can find detailed information about this at our VPS affiliate program.
Payouts are done monthly. You need to have a minimum of $50 on your account.
Payouts are done via PayPal. You must have a valid PayPal account.
How do I start?
All you need to start is signup for our VPS affiliate program here . Once you are an affiliate, you can obtain our banners or text links which you can integrate with your unique affiliate URL to generate revenue from your website. There are lots of affiliate banners for you to choose from – they vary in shape, size, content, style and colors. You can also use a simple text link to send your visitors to our site.
Once your visitor orders through your affiliate URL, the order is tracked by our affiliate tracking system and your affiliate account is credited. That is it!
Click here to signup now and start making money by promoting our excellent VPS hosting services. We have been in business since 2001 and we are a leader in the Linux VPS hosting market. We offer an All-Inclusive VPS Hosting service, everything is included, even things that cost extra at other hosting providers, such as regular backups, fully managed 24×7 support, server monitoring, etc…
Please visit https://www.rosehosting.com/vps-affiliate-program.html to learn more about our VPS affiliate program and how you can earn on any VPS order purchased by someone you refer to RoseHosting! Your visitors will thank you later!
PS. If you liked this post please share it with your friends on the social networks using the buttons on the left or simply leave a reply below. Thanks.